Fullerton Unions Pick a Pack of Shameful RINOs
Today the first public employee union campaign signs went up across Fullerton. Predictably, the union is backing all three worthless RINOs: Don Bankhead, Pat McKinley and Roland Chi.
The public safety unions' motives have always been clear to the observant. They will support the candidates who offer them the biggest return. What do the unions expect? More generous pay raises. More obscene benefits. More unsustainable pensions.  Multi-million dollar retirement packages. And more debt and taxes to pay for it.
The unions have proven that they hold little regard for Fullerton taxpayers, as evidenced by their pension-driven destruction of Fullerton's financial future for the benefit of a few public servants. They lobby for raises, pray on the emotions of the weak, and lie about future benefit costs all while complaining about their cushy jobs. When it's time to negotiate with our empty-headed council, all of the union deceit comes together like a finely tuned machine. It's sole purpose? To line their own pockets in exchange for the least amount of effort and accountability as possible.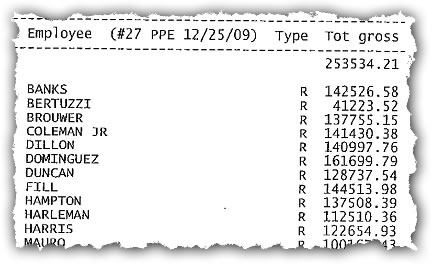 What's at stake? Bloated union paychecks.
How could the unions take so much from Fullerton's conservative voter base? That's easy.  For decades, Republican voters have been fooled in to electing spineless cowards who are afraid to stand up for taxpayers at their end of the bargaining table. They shrivel up in fear at the thought of going against the unions and offer nothing but endless excuses when their negligence is exposed.
It's frightening, but it's true. The unions are in it for themselves, taxpayers be damned. They won't quit until we've been sucked dry, and they've found just the right candidates to do it. In 2010, it really is "us vs. them."  Let's bring some sanity back to this city.