Fullerton Taxpayer Group Endorses Bill Hunt for Sheriff
We just got this press release from FACT:
The Fullerton Association of Concerned Taxpayers (FACT) has announced its endorsement of Bill Hunt for Orange County Sheriff.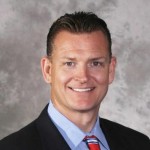 "FACT's endorsement is based primarily on Bill Hunt's solid position on the Second Amendment and his sound fiscal agenda for the Sheriff's Department," said Jack Dean, president of FACT.
FACT is an alliance of business people and citizen activists who advocate for legislative fiscal restraint, constitutional integrity and property rights.