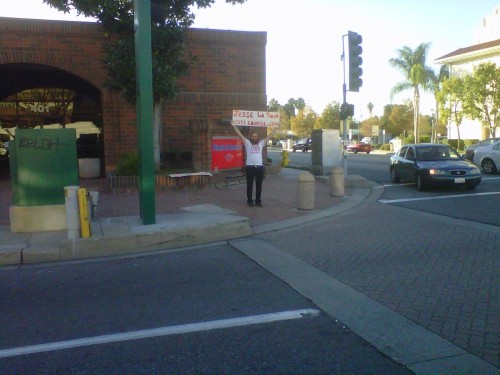 Here's Fullerton Council candidate Jesse La Tour, standing on the corner of Chapman and Harbor yesterday pitching his handmade campaign for Fullerton City Council. Click and enjoy.
Well, that's pretty damn cool if you ask me: a guy having fun standing up for himself. His ideas? Debatable. But you've gotta love the stripped down simplicity of the whole thing: no IEs, no union or repuglican support. This guy would be a hundred times better than the empty sack Bankhead or the hollow log McKinley.
So here's to you JLT! Thanks for the effort.