Linda Ackerman: Clothes Horse Supreme In A Time of Recession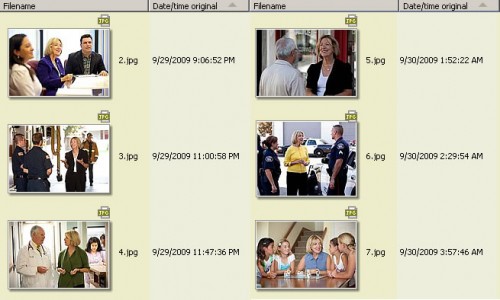 We have been disparaging the Linda Ackerman carpetbagging campaign for the 72nd State Assembly seat as nothing more than an Irvine political socialite prowling for a job in North Orange County. Well it isn't!
The images above were harvested from her campaign website showing the versatile Mrs. Ackerman in numerous wardrobes in obviously staged poses with the usual subjects of political campaign photography: business people, cops, doctors, a geezer, firefighters, et al.; even a gaggle of eager little girls, perhaps learning how to plan a Maui vacation on somebody else's dime!
And what a wardrobe she has!
Notice the time stamps on the images. Six different get ups for six different locations documented by photos taken with a few hours. What a quick change artist! Hard to believe she actually found time to chat with those actors they called in from Central Casting. What a gal!