HEY WHAT'S WITH ALL THE SECRECY; THIS IS A DEMOCRACY, RIGHT?
Here's an item on tomorrow's agenda to be addressed by the City Council behind closed doors:

2. CONFERENCE WITH REAL PROPERTY NEGOTIATOR

Property: 626 & 700 S. Euclid Street
Agency Negotiator: Rob Zur Schmiede
Negotiating Parties: Paul Kott, Pierre J. Nicolas Trust
Under Negotiations: Price and terms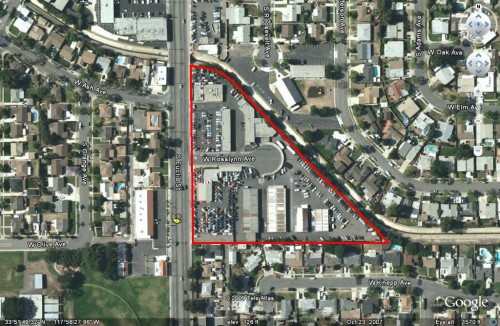 Let's get this straight. The Redevelopment staff (aka Rob Zur Schmiede) is asking for council permission to begin negotiations for a huge piece of property off Euclid, presumably to build low income housing. He's trying to do it behind closed doors under the cover of the "closed session" where he can get the ball rolling on a project that has NEVER been authorized by anybody. The key phrase here is "price and terms" which justifies the secrecy but that in reality is being used as a fig leaf to hide the fact that the council is giving tacit approval to a project that has never been offically authorized by them, in public – even in concept. In fact the very nature of the request is the first in what will be a long series of incremental approvals. In fact, this process is called incrementalization for that very reason.
Well, WE object to these shennanigans even though it happens all the time.  Authorization to negotiate price and terms is premature, and at this juncture issues that are not covered by under Brown Act exclusions are already occuring. What is involved is a secret commencement of the process that will lead to land use entitlements and rezoning. This is wrong, wrong wrong. This is obviously going to be a major project with major policy and CEQA implications.
The City Council should agendize this issue for a public hearing immediately with proper notification to all the neighbors. If they choose to go ahead with this (likely monstrosity), THEN they can schedule their "price and terms" meeting in the cozy confines of the backroom!