Ed Royce Punks Fullerton. Again.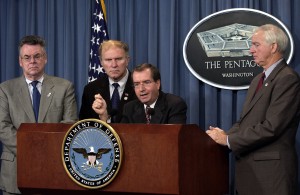 For years our Congressman Ed Royce has been screwing the people of Fullerton by supporting and promoting a crew of utterly lame-ass Republicans for City Council gigs. Judging by appearances, this biblical succession of intellectual and philosophical dwarfs was meant to thwart Democrat victories, and at the same time none of these zeros had any potential for challenging Royce in the future.
How else can one explain the likes of Dick Jones, Julie Sa, Mike Clesceri, or Leland Wilson on Fullerton's City Council – all promoted at one time or another by Ed Royce? We won't even bother to address the issue of the pro-educrat RINO zombies on the Fullerton School Board that Royce has supported.
But now he's really gone too far. Although the news has been oddly hushed up, he has apparently endorsed Linda Ackerman to succeed the scum-suck Mike Duvall – whom he also endorsed. It was reported here by the OC GOPs other uber slime-blob, Adam Probolsky (he got a gun from Carona, too). Does it bother Royce that Mrs. Ackerman has no experience, no record, and no residence in the district? Maybe that explains the fact that this endorsement has gotten little air play – Ed doesn't really want us to know about it. Especially when a real small government Republican, Chris Norby, is in the race.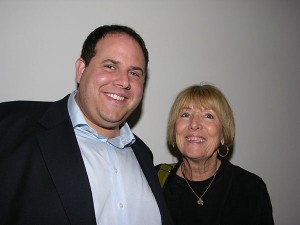 We are sick to death of Royce trying, and succeeding, to stick us with this series of ciphers under the pretext that anything is better than a Democrat. The constant interference in local politics is annoying enough; but to do so with an eye for his own self-interest is selfish and irresponsible, even for a politician and, frankly, more that just a little cowardly. Come on Ed. Time to start stepping up and doing the right thing by your constituents.