We got a hold of an invite to a Harry Sidhu for 4th District Supervisor campaign event. It's hosted by Curt Pringle and it will cost its well-heeled attendees $500 bucks a pop. Here's the text:
Dear Supporter:  I have had the great pleasure to work with Harry Sidhu on the Anaheim City Council over the past five years.    As you may know, Harry is planning a run for the 4thDistrict Supervisorial seat.   I am supporting Harry for that election.   Even though these are difficult times, I would very much appreciate if you could support Harry at his upcoming fundraiser at the Anaheim White House, on December 16 at 11:30 AM.    Your participation would mean a lot.  The event charge is $500 per person.   Please consider attending and let me know at your earliest convenience.
Regards,
Curt
 Mayor Curt Pringle
 and
Luncheon Host Committee
George Adams – Adrian Foley – Dr.Howard & Linda Knohl  Pat Mahoney – Jerry Zomorodian – Sandy Day – Ajit Mithwalia John Thomas –Ajesh Patel – Bill Taormina –  Larry Lake Todd Ament –Virg Narbutas – Bill O'Connell –  Hamilton Brewart Derral McGinnis –  Ken Ryan –  CB Nanda  
Cordially invite you to a special fundraising event honoring COUNCILMAN HARRY SIDHU
Republican Candidate ~ Orange County Supervisor, 4th District        
We have already addressed Pringle's arachnid qualities, so we'll let that go for now. Of keen interest to Fullertonians will be the name of one of Harry's benefactors: "Ajit Mithwalia." Could that really be Ajit Mithaiwala? The Ajit Mithaiwala?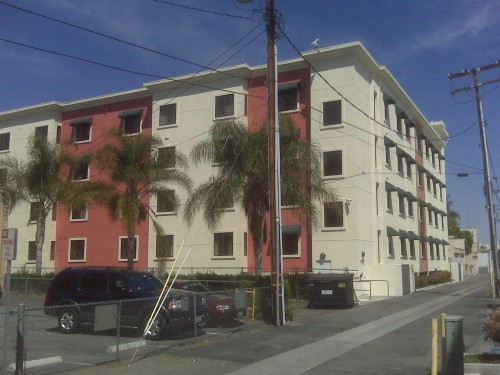 Last spring we detailed the long, sad, and disastrous story of the Fullerton "City Lights" SRO project (two installments of which are here, and here);  a project in which LA developer Ajit Mithaiwala figured prominently, both as the Plan B developer dredged up by Redevelopment director to save the fiasco; as the man who threatened to sue the City for make believe breach of contract; and who then took several years to finish his project.
What Mithaiwala has been doing for the past 10 years is anybody's guess, but the fact that he might be popping up now is pretty interesting. The fact that he originally received a million bucks from the County for his project and might now be dabbling in County politics is interesting, to say the least.
Of course we could be wrong. Maybe this is just some guy named "Mithwalia."