Last week one of our Friends was concerned to discover that about 250 homeless people were bused up to EV Free Fullerton church for a few nights a month when the National Guard armory is being used for training.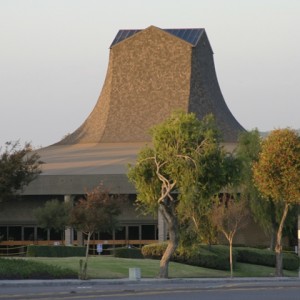 Of course there is nothing wrong with the church helping these folks get out of the cold for a few weekends a year – private charity is almost always a more effective and efficient way to deliver assistance to the poor.
But we feel that it is important for the neighbors around EV Free to be aware of this emergency shelter in their neighborhood.  Concern arises from our Friend who lived near a homeless shelter himself for a time, and had his share of run-ins with drifters late at night. Had he not known that they were from the nearby homeless shelter, he may have taken more forceful action to defend himself.
Presumably the church cannot force the homeless to stay locked up on their property during the night, so a few are bound to wander out into the adjacent neighborhoods. If you live in north Fullerton and you hear someone rummaging through your property in the middle of the night on these weekends, please do not shoot indiscriminately into the darkness. It's probably just someone who needs help getting back to the shelter.