I'm in Downtown Fullerton as I type this post. Specifically I'm at an office space some friends and I are thinking about renting for our podcasts, the same office space I used for the live video on Flory's appointment. I'm here because I wanted to reshoot that video owing to the technical and delivery problems of my first ham-handed efforts and I wanted to see how practical this space is for our purposes at night.
I knew the train schedules and checked the sound levels with a decibel meter for quality and started figuring out some of the technical things I wanted or needed to change. Then 8pm hit and I encountered something I hadn't really planned around – live music emanating from across the transportation center.
Let's get to brass tacks here; it was coming from the Slidebar – a favorite punching bag of commenters here on FFFF and some of the people I know around town. But this is a problem for me because generally I LIKE the Slidebar. I know Jeremy and he's always been civil with me. I know Josh and he allowed me to take photos inside the bar back when I shot bands for a hobby. I have little desire to bother people I have no beef with personally and who have been cool with me historically.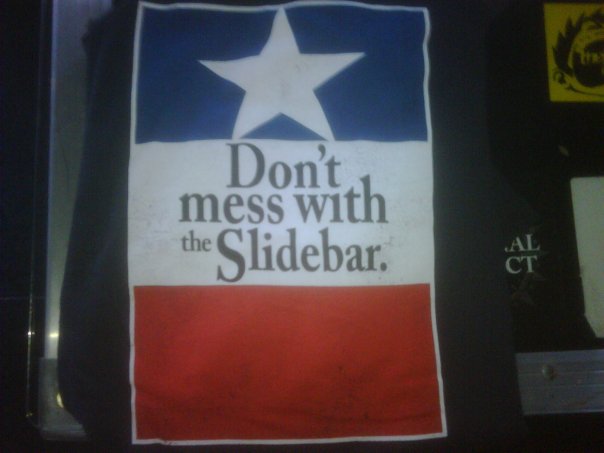 When I go after things I try to focus on issues and the people I think are causing the problems. I spill a lot of digital ink railing against Fitzgerald, Silva, now Zahra and so forth because I think they're bad leaders and corrupt politicians – but I try to leave their personal businesses and family lives out of my posts, comments and claims as best I can because that's not where my interests rest unless those things prove to be connected to some form of political corruption, grandstanding or malfeasance.
But tonight I got irritated. I got irritated because this city plays favorites and that favoritism, while common everywhere, shouldn't exist from government and shouldn't impinge on my ability to do my work in an office I want to rent. Further, the city lies about basic provable things because they think nobody will bother to call them out on their nonsense. I saw this when Fitzgerald ran all over Fullerton claiming our budget was balanced. I saw this when the city lied about Red Oak's bonafides to convince the council to approve a zone change. I saw it and heard it again tonight.