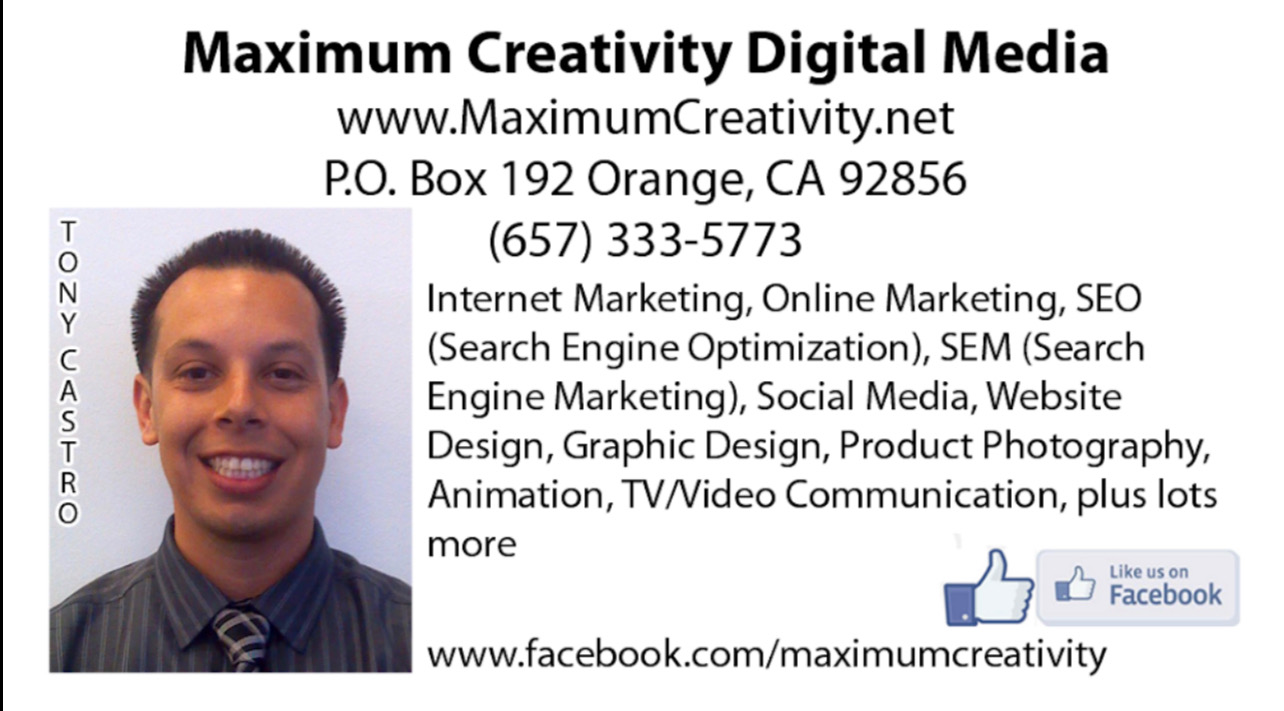 Allow me to introduce Tony Castro. Or known to his buddies as Antonio Castro.
Not to be confused with the former Deputy City Manager under hapless Ken Domer, Antonia Castro-Graham.
Tony just pulled papers for District 5, the same District as our criminal Zahra.
The 38-year-old couch surfer with a couple of conflicting known addresses of record describes himself as an "internet and online marketing" expert.
Sounds about as fishy as Zahra explaining his prowess as a "filmmaker".
2300 E. Commonwealth Avenue, apartment #4 in Fullerton is the registered "business" address of one Maximum Creativity, of which Antonio Saucedo Castro is the listed contact. The address also shows Unlimited Possibilities as being "headquartered" there, also owned by one Antonio Saucedo Castro.
If this all sounds curiously comedic, you would not be in the minority. Castro was also a staffer for one Peter Mathews, a junior college professor who ran for Congress in the June primary.
Who is Peter Mathews? Again, you would not be in the minority because Mathews came in a very, very distant fourth place, mustering only 3% of the vote.
Way to pick a winner Tony!
Court documents also show that Tony was sued for "unlawful detainer" in 2009, which is legal mumbo jumbo for eviction and has a judgement in the amount of $3,022.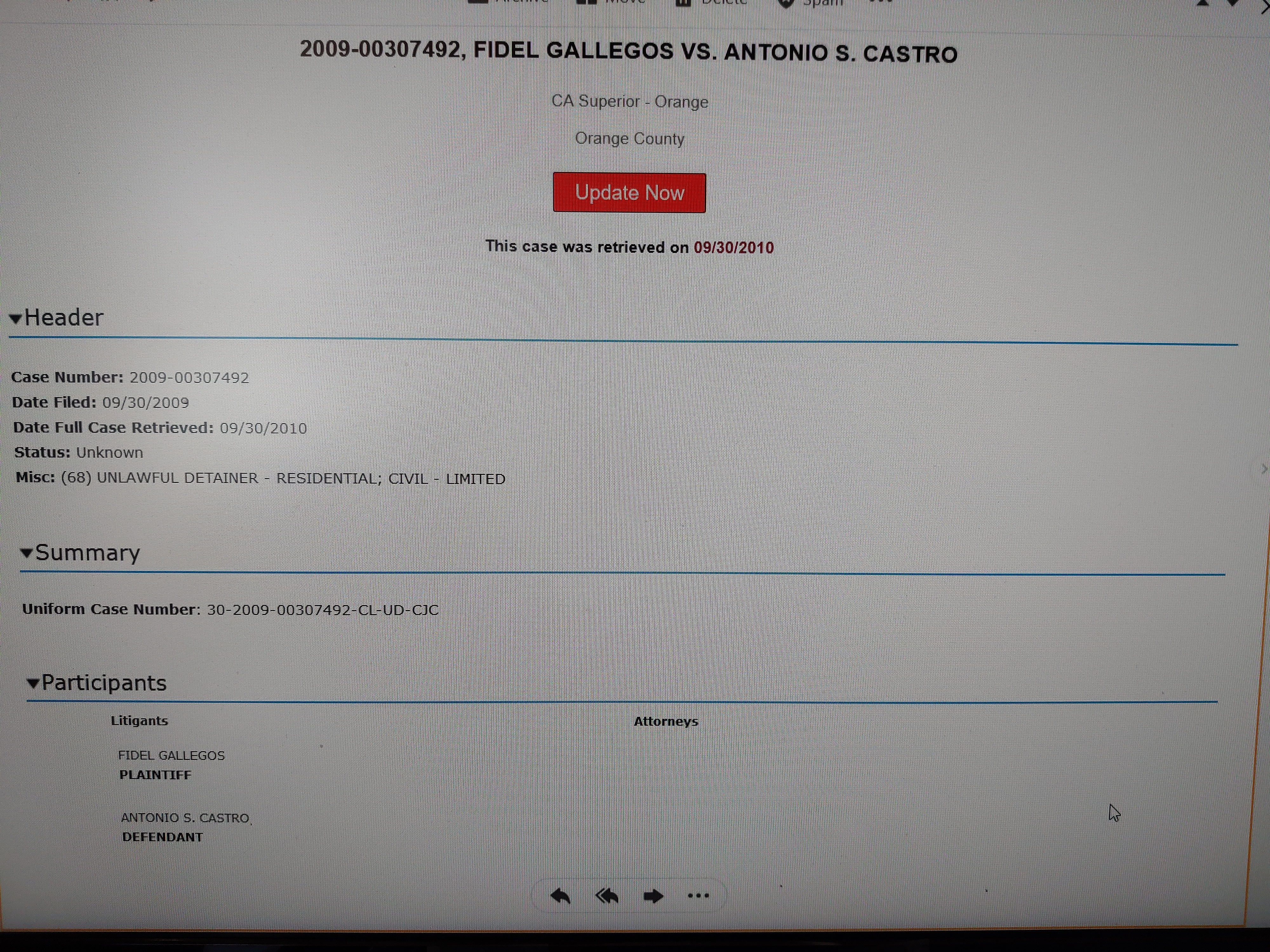 The obvious question is what business is someone who can't rent an apartment per the negative credit history doing running for Fullerton City Council. Perhaps Zahra made the poor patsy do it. Because Tony's "business" Maximum Creativity has a few reviews on Yelp. And safe to say they are not Michelin quality:
"Our company hired "tony" to do basic merchant services and design on our website. After paying 1000 dollars to start, over a month later…tony is missing in action. He is a fraud. We have received nothing for our money except empty promises and perpetual headaches. Do not, I repeat do not do business with this "company" especially tony. He lied, lied to cover his lies and long in the short did nothing but waste our time, and steal our hard earned money." says one review.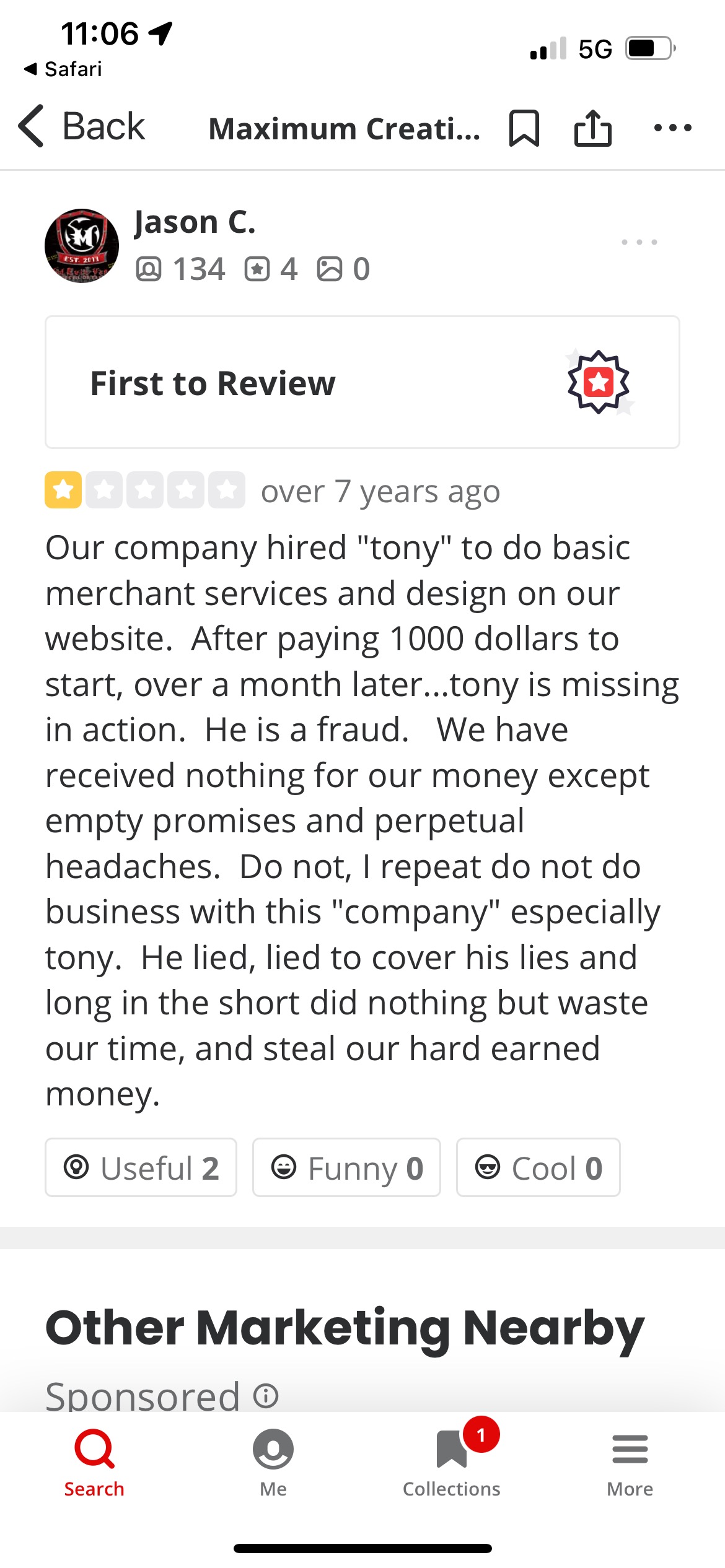 Another reads, "This guy is a complete scam artist took 1000 dollar deposit to complete our website and never did any work wont answer a phone call or return a call or email from any body at our business. We have tried contacting him for over 2 weeks as we were on a dead line to complete website due to a huge marketing campaign, that he was aware of and promised to meet. Do not use him for any of your business needs! He will promise you the world and all he will do is steel from you ! Businesses beware of Tony and his company he will take your money and disappear ! Had to get our lawyers involved just to show him he cant do business like this 1k dollars isn't a lot but the principal of just stealing from people needs to be addressed ! one star because that's the lowest you can give a crook on YELP!"
JUST WHEN YOU THINK YOU'VE HIT ROCK BOTTOM IN AWFUL CANDIDATES FULLERTON, SOMEBODY SAYS HOLD MY BEER AND HANDS YOU A SHOVEL.