What They Didn't Tell Anybody
The City of Fullerton Parks Department wanted a bike trail from The abandoned UP Park to Independence Park – a mere three quarters of a mile a way. They had an ally in D5 councilmember Ahmad Zahra who was desperate to be seen giving something to his "poor," Latino constituents; whether they wanted it or not was irrelevant. And of course we now know that the Fullerton Observer, an operation that pretends to be a news outlet was (and still is) busy stirring up support for the silly and expensive idea, even after the council majority voted it down.
All of these bad actors had reasons for wasting $2,000,000, and none of them were good.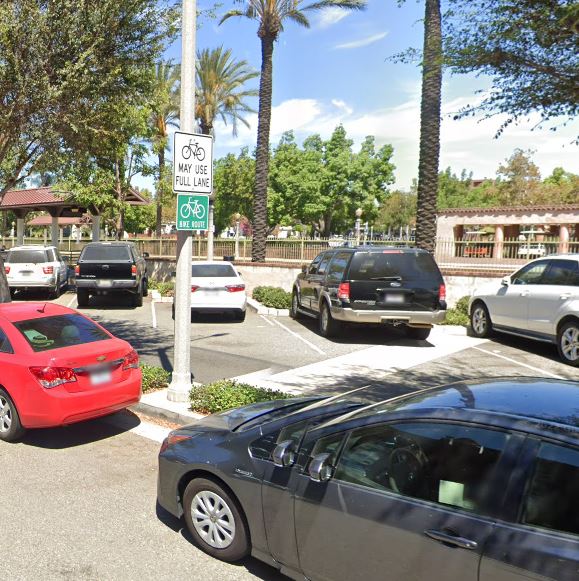 Thanks to good Friend D. Johnson, we also now know something else: that none of these self-interested people – disingenuous or just plain ignorant – told anybody is that there already is a designated bicycle route from the south side of the Santa Fe railroad tracks at the Depot that follows Walnut Avenue and turns south on Richman to Valencia Avenue, and that this bike route, should anybody want to use it, goes to the front of Independence park, not the hidden back corner.
Hard to believe that the existence of this bike route was never mentioned by anybody, but we're talking about the Fullerton Parks Department that has a long history of deliberately omitting facts, misleading the council and the public, and has resorted to outright peddling of lies to get what it wants from our feckless councils. It was this department (in conjunction with the Planning Department) that ignored the council's request for a broader vision for the land adjacent to the UP right-of-way.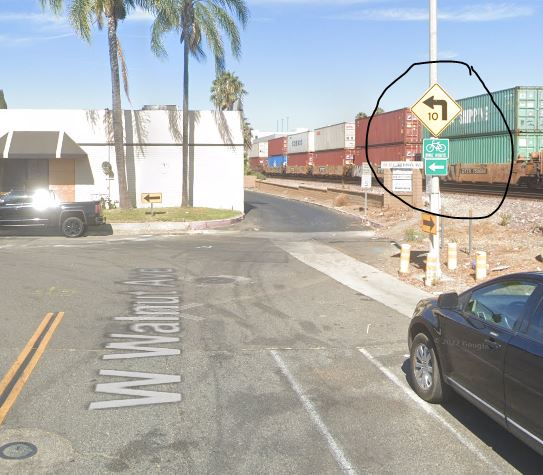 It would be more than a bit embarrassing to acknowledge an existing bike route just 200 feet or so from their proposal and running parallel to it! So of course they didn't.
And the existing route – with a little paint striping – can be easily upgraded and the people of California will be $1,780,000 better off; and the people of Fullerton will be $300,000 better off in capital costs plus who knows how much in maintenance and water costs. And any and all bike riders who wish to make the tour through this industrial neighborhood can do so at their convenience and leisure.
Which brings me to the conclusion of this story by noting that people who work along the Walnut/Richman route inform me me that they don't recall seeing a lot, if any bicyclists along this route. And this may very well be because nobody wants to go that way – despite its connectivity to the bike route on Valencia. There is a mind-set among top-down liberal circles that if you build something for the underserved, people will, must use it, despite decades of evidence to the contrary. The idea that demand might well encourage supply is a completely alien notion to them.