The Poison Trail to Nowhere?
Is the ground under the now deceased Trail To Nowhere polluted with a toxin that nobody bothered to tell our City Council about?
I don't know. But I do know that the question came up the other day and has the ring of truth to it.
In the last FFFF post about a bike trail that runs parallel to the now dead Trail to Nowhere, one of our Friends by the name of Observer pointed out the existence of trichloroethylene contamination at 311 South Highland Avenue and provided a handy link to a government website that indicates polluted sites.
Sure enough, 311 S. Highland Avenue is indicated on the map, and this address runs adjacent to the proposed trail west of Highland Avenue. The blue square represents an active contaminated address.
Trichloroethylene (TCE) is used as a solvent for degreasing metal parts during the manufacture of a variety of products. This is really nasty stuff, and was used by manufacturers of circuit boards to clean stray solder and other unwanted material off the boards. Guess what? Hughes used to make circuit boards on this property several decades ago.
Did our crack city staff know about this situation? If they did, they sure weren't talking. We know that 20 years ago the same folks bought the former UP property without doing any due diligence – which is why the UP Park had to be closed right after construction for remediation of toxins and gained the moniker "Poisoned Park." Did anybody in City Hall learn anything from that previous disaster?
The test of that question is whether anyone commissioned a so-called Phase I Environmental Study, used to assess potential environmental issues on a given property, in this case, the long, skinny trail site. If they had they surely would have discovered the history of 311 S. Highland, and that it was long ago identified by the Environmental Protection Agency as contaminated. At that point a Phase II study should have been conducted to determine if indeed, the long UP right-of-way was contaminated like the eastern end of the UP property was.
Of course, none of this was discussed at the City Council meetings pertaining to the State grant or the trail design; fortunately Dunlap, Whitaker and Jung made the right decision without knowing any of the back story about the proposed trail's neighbors.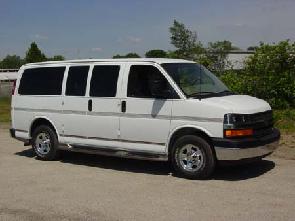 There is more to be learned about what happened, or, to be more precise, what didn't happen in this process. Rest assured, our crack team of investigators will be pursuing this issue, and as we learn more we'll be reporting what we know with the Friends.