Looks like somebody is delving into the relationship between Fullerton City Councilman Ahmad Zahra and the Southern California dope lobby.
Here's a Public Records Act request made recently at City Hall passed along to FFFF, because, well, we're interested in this sort of thing.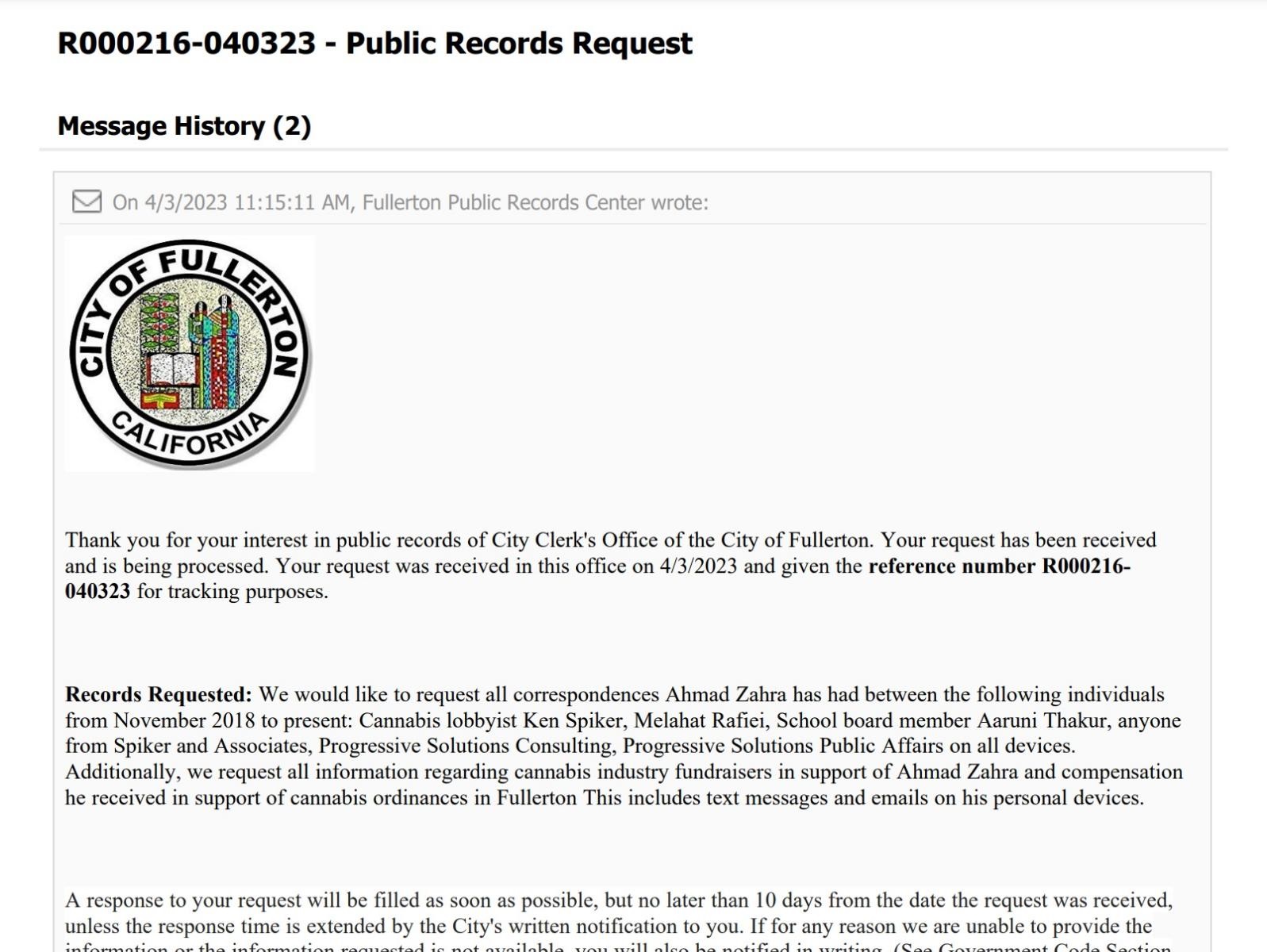 It's interesting to see the names Zahra, Spiker, Rafiei and Thakur strung together. Ken Spiker and Associates is a government lobbyist who is interested in profiting from the legal weed game; and, of course we've all heard of Melahat Rafiei, the highly placed Democrat who was recently ensnared by the FBI in a bribery scandal in Irvine. It looks like somebody wants to know if one of Rafiei's greasy tentacles extended into Fullerton's politics, including ethics-free Fullerton School Board member Aaruni Thakur, who unsuccessfully ran for City Council with a fake address in 2020.
Melahat in better days. (Image shamelessly harvested without permission from Voice of OC)
Folks in a lot of Orange County towns are starting to wonder if Rafiei's influence peddling in the marijuana dispensary game has been going on in their cities.
Apparently someone in Fullerton is wondering about that, too.