Why Do You Think They Call It Dope?
Here's some Tuesday photo fun.
Apparently, Ahmad Zahra held some sort of meet and greet (I'll talk to anyone, but I won't tell them the truth) Sunday morn, behind a donut store.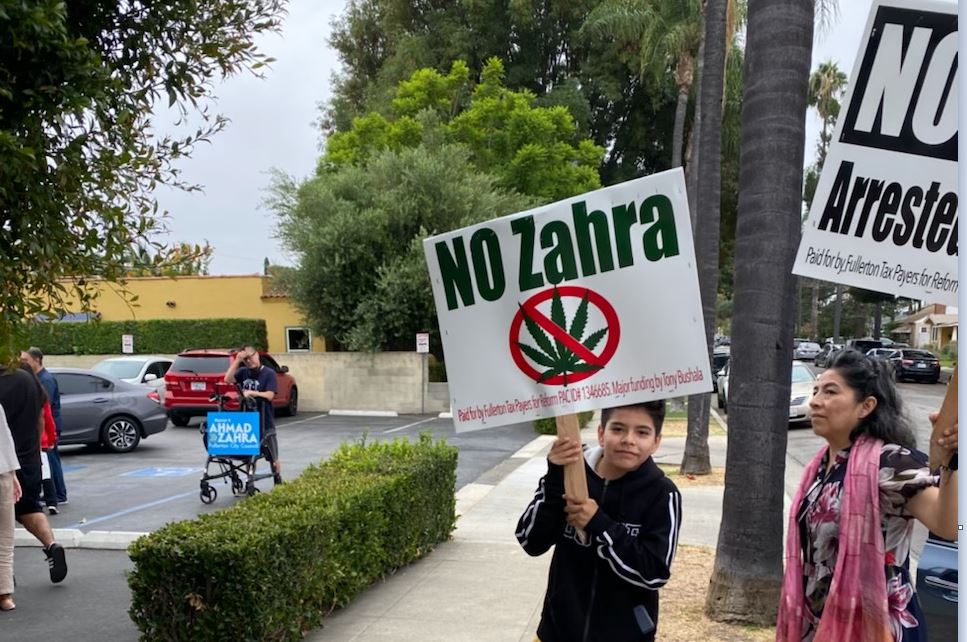 There to greet him were some protesters who seem to be angry that he voted several times to allow marijuana dispensaries within 100 feet of homes and schools – at the behest of emissaries from the Long Beach weed store cartel.
Now, that's not very good, is it.