WE WANT OUR SIDEWALK BACK!
In Fullerton City Hall, nothing is forgotten quite so quickly as the past, particularly if that past includes malfeasance, misfeasance, incompetence or prevarication.
That's why FFFF has made it our mission to remind folks about such egregious rip-offs as the Saga of the Florentine Sidewalk, in which a sleazy restaurant put a room addition on a public sidewalk and got away with it.
Here's the now relevant part: The disgraced Florentine & Co. quit Fullerton last year, and the building's owner, Mario Marovic is in the process of remodeling the exterior and interior of the building even though he doesn't yet have the proposed CUP – so he must be pretty confident he's going to get it. The matter comes to the Planning Commission tonight.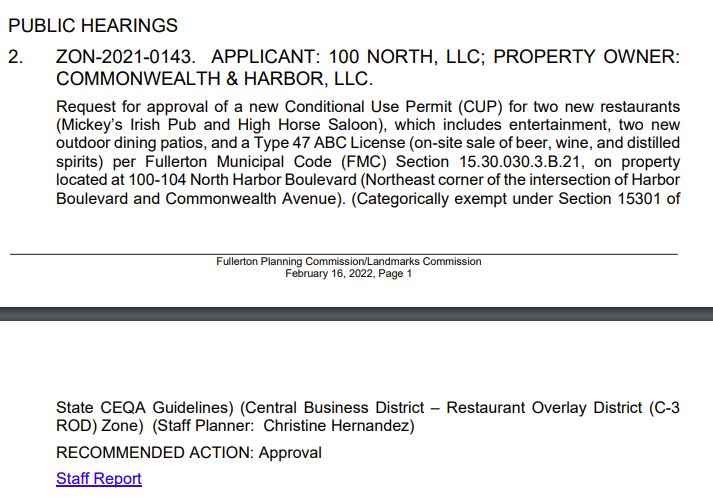 The staff report, as usual, is full of irrelevant crap, and completely ignores the the theft of the sidewalk, a land grab that was eventually made legal by a revised lease – with Florentine. The report also shares Marovic's plan for the corner space at Harbor and Commonwealth, keeping the permanent structure built by Florentine!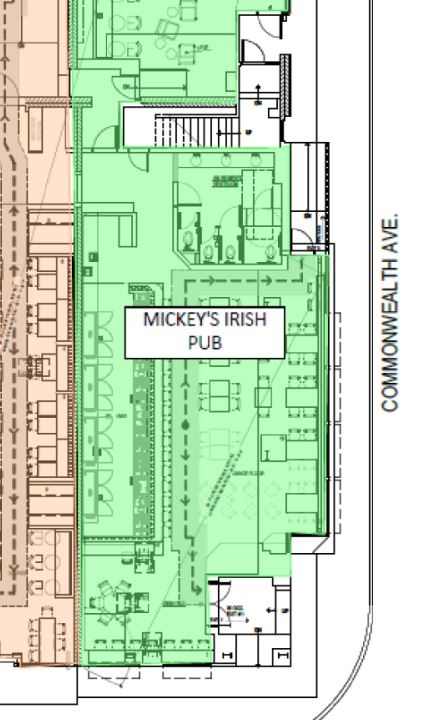 Now that's not very good, is it.
I doubt if anybody on the Planning Commission remembers the sordid history of this building, and you can be sure that no one on staff remembers or cares to remind them. But now is the time to get this sidewalk back!