The Fullerton City Council has addressed outdoor dining. Walk on Wilshire has support from Bruce Whitaker, Jesus Quirk-Silva, and Ahmad Zahra.
What about the other locations on public property? What about the parking lot next to Heroes Bar & Grill? It wasn't that long ago, its owner Jack Franklyn made the impassionate plea to continue outdoor dining. That isn't news. Jack will do what makes Jack money.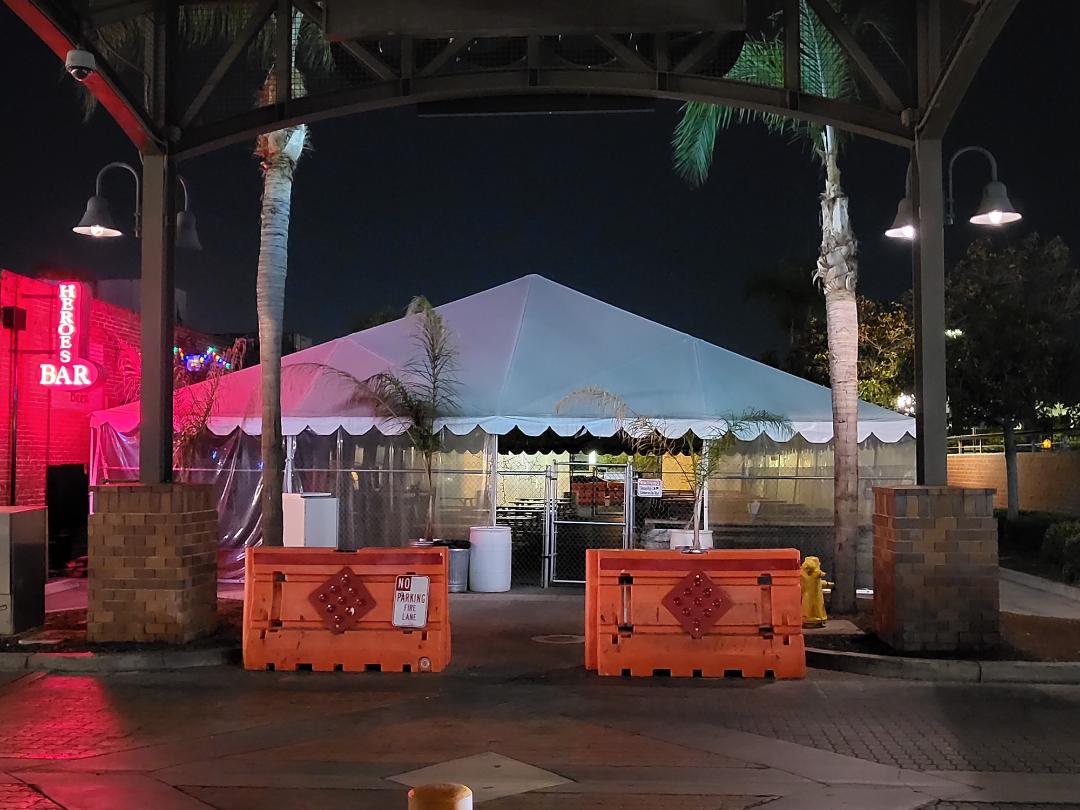 Doubling the capacity of Heroes with a tented outdoor space when Heroes already has a well seated patio is a slap in the face to the other business owners who need the parking spaces for their respective businesses. One of them is Play Coffee.
Enter self-described Hero Ahmad Zahra to the rescue. Play Coffee and its ownership needs assistance from the City Council grifter and Zahra answers the call.
All would seem fair and square until it is alleged that Zahra solicited a campaign donation from the small business owners of Play Coffee.
Apparently, a $3000 campaign donation is what is required for Zahra to bother to help small businesses in Fullerton.
It is one thing for Zahra to manipulate a disabled Asian resident to say his written words the first and third Tuesday nights of each month. It is another thing to exploit the poor senior citizens of Rancho La Paz to applaud his fake efforts at Council meetings. The choreographed Latino mothers he parades in front of those easily fooled is a low most would be incapable of. But extorting small business owners for an audience with the "amazing" Zahra is a con job that is on par with the Tinder Swindler.
What has happened to the Heroes outdoor dining program? Nothing. Zahra has no juice on that Council. He caucuses with himself most meetings.
Zahra now has an additional $3000 for his reelection campaign. The downtown small business owner has nothing to show for the monetary commitment, not even a crummy shirt or cheap tote bag.
And Fullerton voters have yet another addition to a long, very long list of liars, hatchet men, grifters, and frauds who called themselves members of the City Council.
Beware Fullerton small business owners!