The Quirk-Silvas Wish You Happy Holidays
Here's a delightful season's greeting from Fullerton power couple Sharon Quirk and Jesus Quirk-Silva.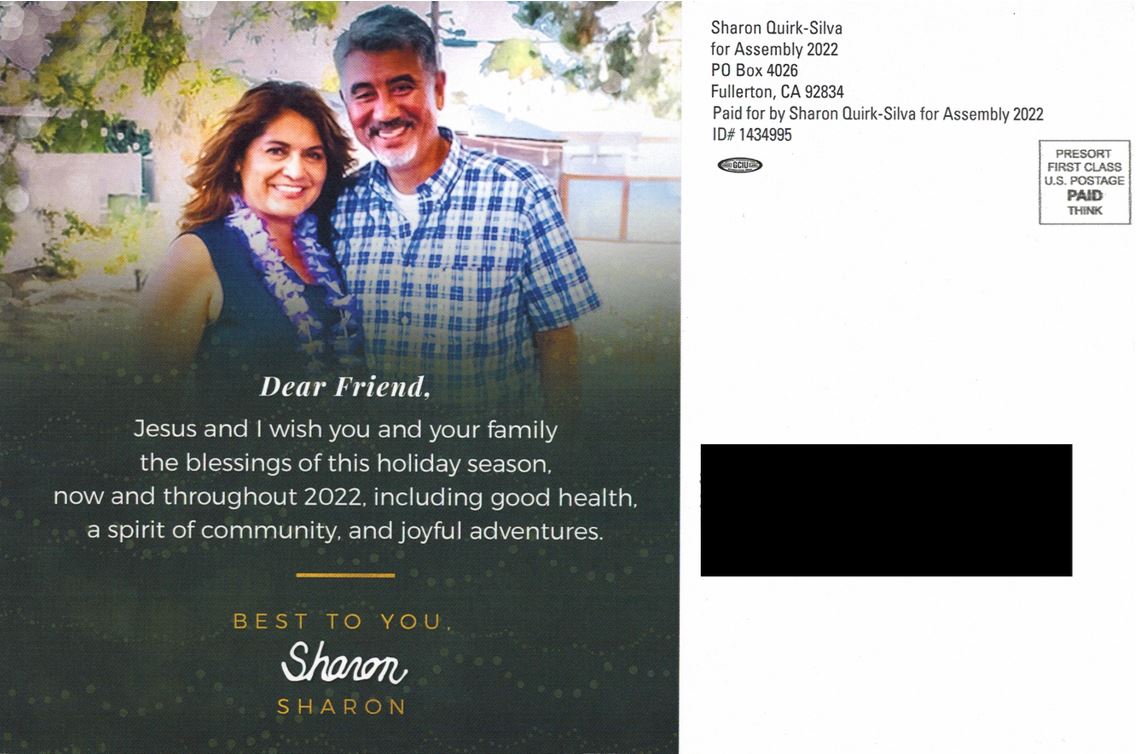 As far as these things go, it's completely benign. Or banal. Especially compared with those tasteless cards mailed by the woman who financed the Quirk-Silva's house, Loretta Sanchez.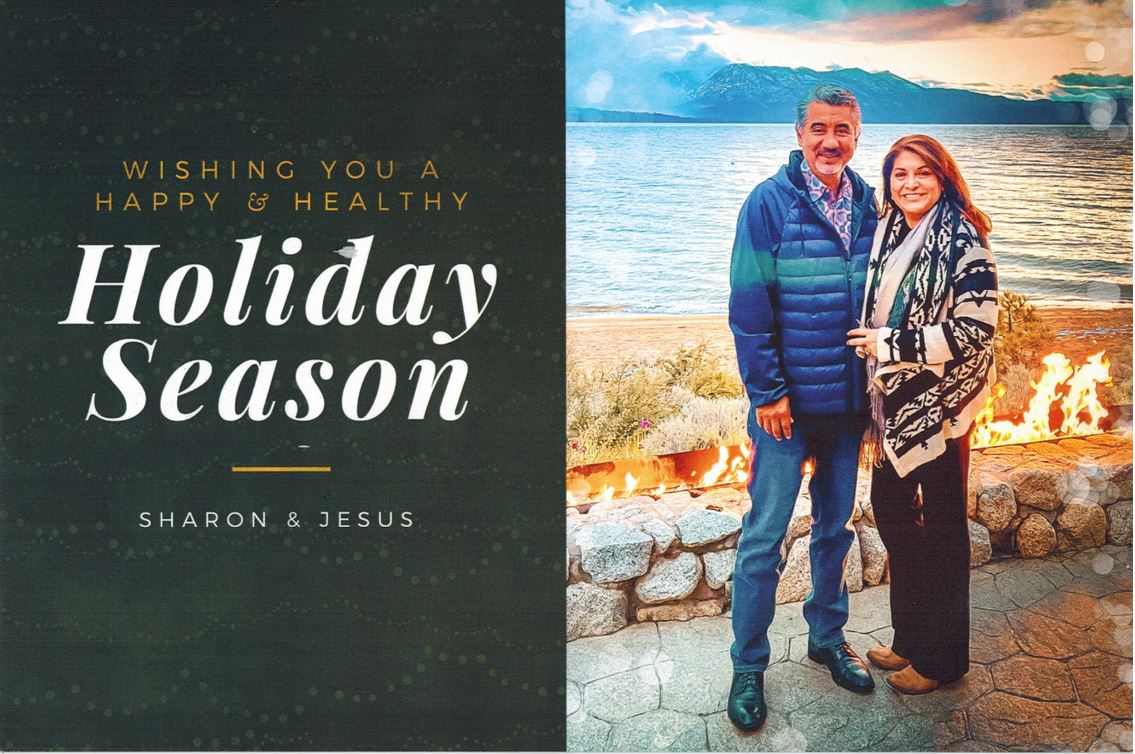 But there's a bit of a problem here, and one I sure hope the "greeters" address.
The mailer was paid for by Ms. Quirk's campaign committee, which is okay so far as that goes. But her husband, Jesus Quirk-Silva is the co-beneficiary of this epistle, since he too, is an elected official.
Now there's nothing illegal about benefitting politically from your wife's political ascendancy, unless, of course, there is fungible benefit therefrom.
And so, I hope that Mr. Quirk-Silva will be reporting this donation from his wife's campaign coffers; and of course that the missus will be reporting the contribution.