Fullerton just "separated from employment" 150+ non-union part-time staff. Why? Because despite years of Mayor Jennifer Fitzgerald's lies about a "Balanced Budget" and our mythical reserve fund – we had no plan for a rainy day.

During meetings, myself, David and others warned the City Council that a downturn was likely in the future and with CalPERS continually raising our pension costs we needed to be smarter financially.
Fitzy & Flory wanted none of that and spent like floozies in Vegas throwing every dollar we had at every uniform in sight with Silva, Chaffee and so on along for the ride.
Now here are we looking at a month of limited tax revenue and 150+ people lost their jobs with the city. 150+ positions aren't being eliminated – no no no, they'll tax us more to fill those again later and cry about not being to staff the libraries and parks to justify the new taxes/fees and whatever added costs to us they can cook up along the way. But 150+ people are now wondering how they'll pay their bills.
But let me drive this home for you some more – the city is suing myself, David and this blog because we allegedly clicked some Dropbox links in an account they sent us and told the world about in PRRs. Remember, according to Kimberly Hall Barlow this isn't about publishing or the 1st Amendment – this is about alleged theft and "hacking" because we allegedly clicked some Dropbox links.
In the process of investigating that alleged crime, the city found out that their network (which has fuckall to do with Dropbox) was incompetently setup and they hired an outside firm to fix it. This was the reason they claimed they waited to sue us for months on end – that they had to secure their network – which again has fuckall to do with Dropbox.

The firm they hired, Glass Box Technology, has a contract with the city for $60k/month not to exceed $500k.
So far, according to the City Council approved Check Register, they've paid Glass Box $541,451.25 to date which is $41,451.25 over their "not to exceed" limit.
That's over half of a million dollars SO FAR because the City found out that they suck at running their own network as a BYPRODUCT of suing us which has nothing to do with what they allege we did. This was an unnecessary expense that has to come out of next year's General Fund because it's yet another major cockup for which nobody will be held accountable.
How many of those 150+ people wouldn't need to be unemployed right now were it not for sheer incompetence in City Hall? Seems that $500k+ would have covered quite a few part timers.
Then we have the expense of our idiotic City Attorneys, Jones & Mayer. Since this nonsense started back in June with their Cease & Desist letters, the city has paid Jones & Mayer $891,074.49. We have no way to know how to split that up or what to attribute to the lawsuit against us because City Hall has a long history of lying about funding and hiding expenses in the wrong accounts. Just because something is coded to the Library, might not mean it has anything to do with the Library.
But if we assume that just 5% of their work product can be attributed to the lawsuit against us, and considering the reams of paper they keep filing with the courts we know their billable hours are stacking mile high, we can attribute approximately $44,553 to this stupid lawsuit. Seems to me that's a few more part timers who could still be employed were it not for the malicious lawsuit being pursued by Fitzgerald, Flory, Silva and Zahra.
We don't know how much the city has paid their other experts or consultants in their pursuit of the evil "hackers" who allegedly clicked Dropbox links – some with my name on them – but so far we know it's pushing $500k+.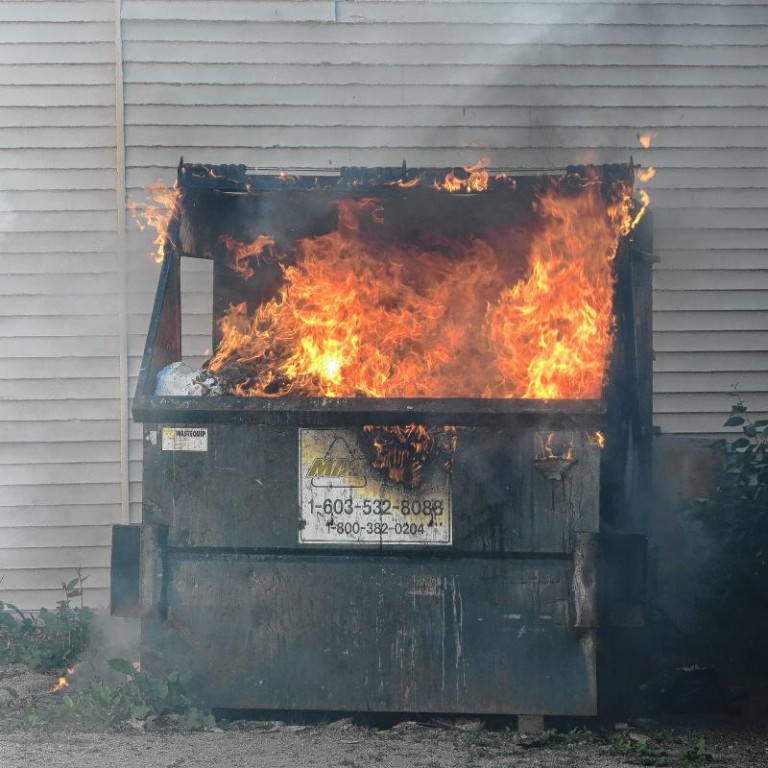 Remember this come election time & demand answers from these idiots on council who would rather spend your money, and it is your money, attacking us over their own stupidity than spend it providing the very services they're elected to oversee in our city.
Shame on Fullerton. Shame on Mayor Fitzgerald. Shame on the City Council for always squandering your money pursuing their egos instead of your best interests. Sure, they'll blame the need to "separate from employment" those 150+ people on this "global pandemic" – but that's only because they constantly spend all of your money elsewhere while lying to you about our "balanced budget".