Doug "Bud" Chaffee Sticks Weenie in Kimchi. Feels Good.
Well, here's something you don't see every day. Orange County Supervisor, former Fulleron disaster-maker, husband and co-conspirator of thief Paulette Marshall wishes us happy Korean American Day. And an easy slam-dunk gets screwed up by sharing a flag of…North Korea!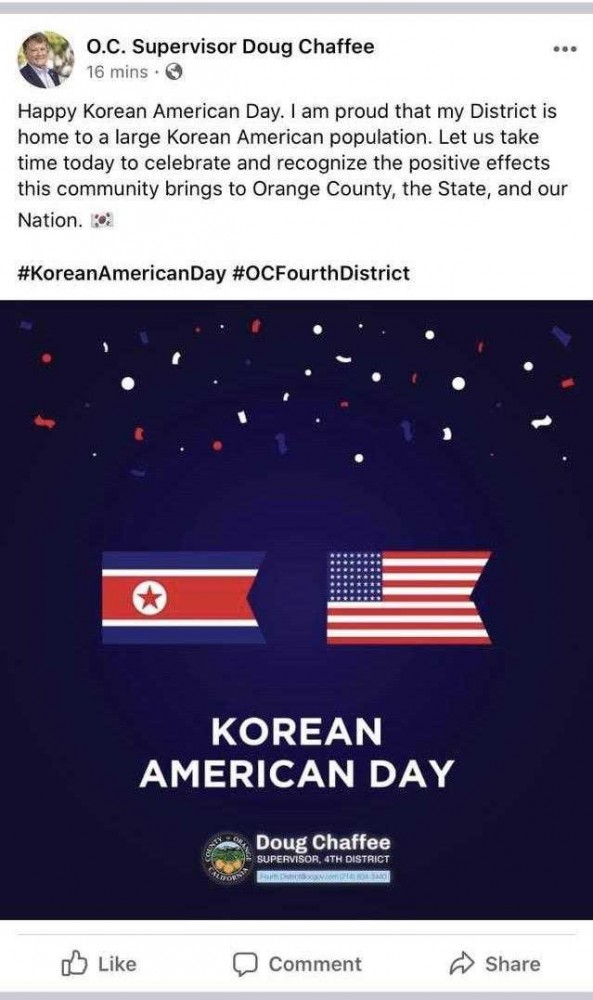 I'm wondering what positive effects the North Korean "community" has on Orange County. Mass starvation, saber rattlin', murder-by-dog-pack, gulags, nuclear gangsterism? Go ahead, Doug, tell us.