Gas Tax Trough Slurpers Support Newman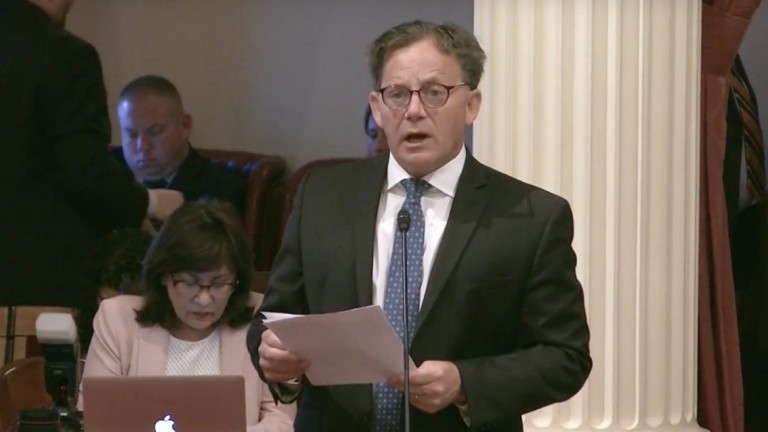 A Friend just forwarded me a press release from Josh Newman's campaign to get back his old job – the one he got recalled from after gas taxing his constituents, rich and poor alike, in order to support the State's featherbedded transportation bureaucracy and infrastructure lobbyists.
The gas tax was nothing other than a free-up of state resources to help support the ridiculous High Speed Rail boondoggle that has made Californias a laughing stock.
And right on cue, these same special interests have rewarded Newman with their endorsements.
ORANGE COUNTY, CA — In another indication of his wide-ranging support from working men and women in the rematch race to represent California's 29th State Senate District, today U.S. Army veteran, businessman and former State Senator Josh Newman secured endorsements from Ironworkers Local 433 and the Professional Engineers in California Government.
Both unions released statements following the announced endorsements:
"Courage, integrity and doing the right thing matters. That's why we're pleased to give Josh Newman our enthusiastic support in his 2020 rematch campaign. Josh is a political rarity – in the face of adversity – he bravely stood up for the people and did the right thing time and again. We know Josh will be a fierce and outspoken leader for working families and a pro-middle class agenda in the State Senate. We look forward to helping him win this race."
-Ironworkers Local 433 Business Agent Paul Moreno
"The Professional Engineers in California Government (PECG) is pleased to announce our endorsement of Josh Newman for State Senate District 29. Josh has worked to create and protect good-paying jobs; invest in infrastructure, and education; safeguard collective bargaining, organizing in the workplace and retirement benefits; expand access to healthcare; and all the while, grow and strengthen our middle-class economy. We support Josh Newman for Senate because we support fierce defenders of our working families."
-Professional Engineers in California Government President Cathrina Barros
The signal is loud and clear: Newman supports bureaucrats and boondoggles above the public – so much so that he was and will be willing to load the burden of regressive taxes on the very constituents the liberal Democrats are always bleating so loudly about – poor minority folks.