During our series on the ill-fated, $1.6 million dollar "exercise stairs" in Hillcrest Park, some of our Friends correctly noted the problem of the wood support posts that had been poured into the concrete caissons that hold the whole structure up. Obviously, something went wrong. Notice how none of the posts are centered on the caissons, and some are barely two inches from the outside of the concrete, leading me to wonder how they managed to fit a rebar reinforcement inside the caisson.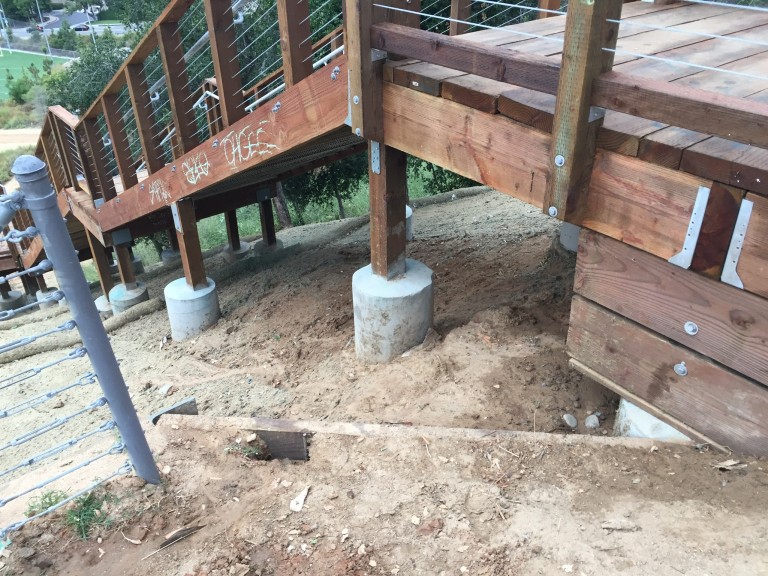 From the project drawings, here is how the caisson and post are supposed to be aligned. The post centers on the caisson with 4 rebars equally spaced around it. Please notice the 3″ minimum clearance from the rebar to the outside of the concrete.
Clearly the footings and posts were built incorrectly. Obviously the caissons holes were drilled in the wrong places – and the construction manager must have agreed to let this pass. I guess we'll just have to wait to see what happens. If the footings crack them may have to be replaced – and they weren't built to be replaced.
This whole mess made me wonder about why the posts were sunk into the concrete in the first place – a very odd situation given that the expansion and contraction of the posts, when wet, could lead to potential concrete cracking and spalling, especially when the post is near the outer rim of the caisson.
It turns out I wasn't alone. Here is a string of e-mails from the contractor, construction manager, and the architect discussing the redesign of the caissons and posts to a hardware connection – a solution that would make the replacement of the posts significantly easier. The contractor was willing to do this and add the necessary cross bracing at no cost to the City.
Request denied.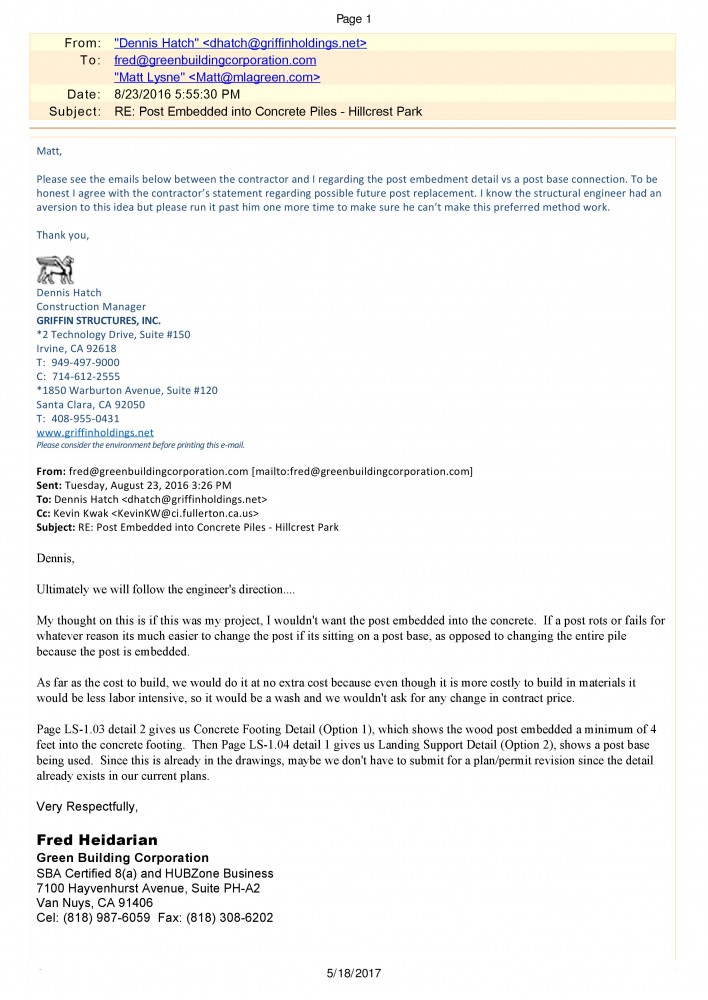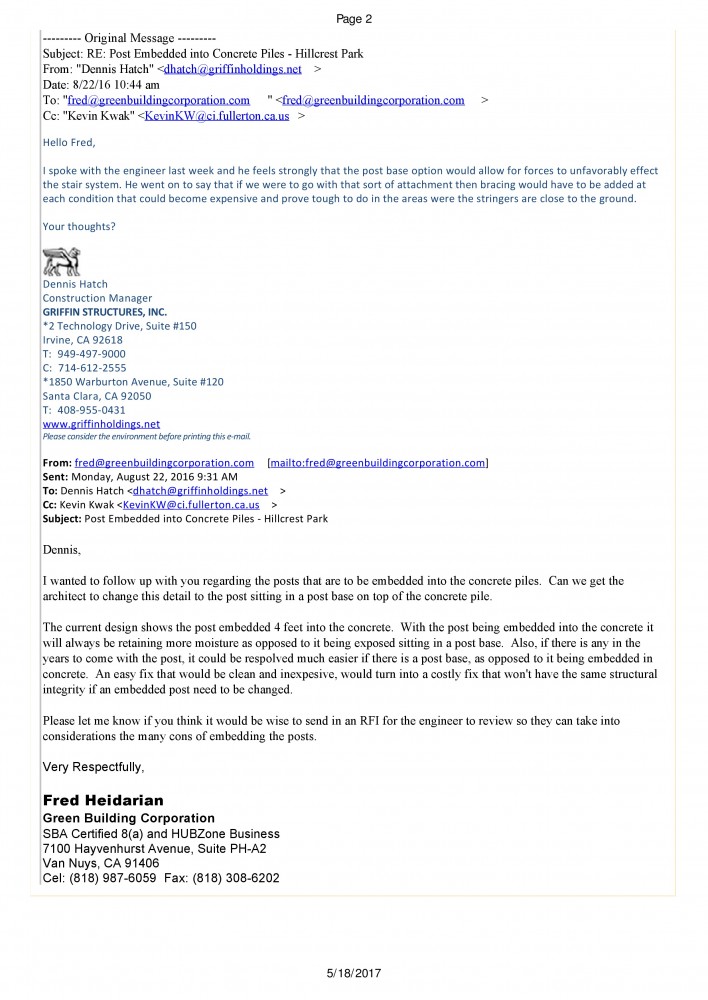 I wonder what will happen when the concrete caissons crack, or when the posts rot out. The architect seems to think the posts will outlast the rest of the rickety framing. I wonder which will go first.