Newly Minted Pool Safety Expert Newman Has No Pool Safety
The state Democrats are desperate to save State Senator Josh Newman from recall, so the tax-and-spend Newman needs to look real busy doing good things for his constituents. So the party in Sacramento has been throwing him all sorts of feel good bills to "author" so he can raise his public profile.
One of those bills is SB442, which requires homeowners to limit pool access with multiple layers of safety. Here's Newman waxing about the importance of pool protection. As usual it's all about the children.
But wait! We sent the FFFF spook drone over Newman's ultra-posh Fullerton residence.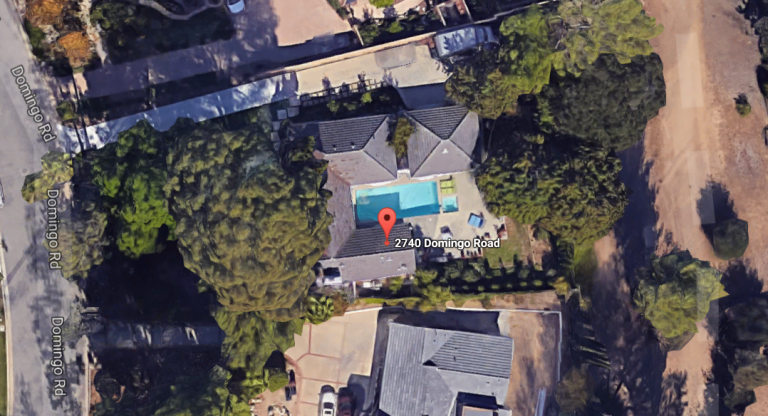 Guess what? It turns out that Josh Newman himself is deficient in pool safety.
Newman's house on Domingo Road lacks any sort of pool fence or pool cover, which are strictly required by his own proposed law.
"Multiple layers of protection and multiple barriers of protection are critical," said Newman at a June press conference.
He has a small child. He's selling the bill on the safety of small children. Typical liberal. At least implement the most effective measures yourself before you legally require them of others.