Fullerton Retreads City Manager Tire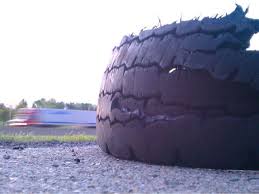 On the City's website, right above a news release about an upcoming osteoporosis seminar at the Community Center, we discover that the City Council has unanimously chosen a replacement for Joe Felz. Felz, you will recall, drove off of Glenwood Avenue, ran over a tree, blew a tire and tried to drive away in his crippled vehicle.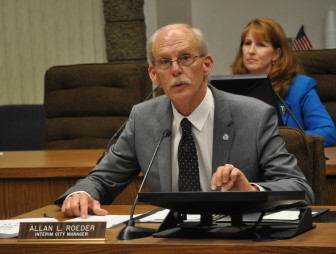 Allan Roeder, former City Manger of Costa Mesa, is the replacement, on an interim basis. He is part of a small pool of extremely expensive place holders brought in like bullpen pitchers, when the starter gets into trouble in the late innings. These already pensioned-off fellows go on to rake in enormous second incomes while already collecting their massive CalPers checks every month.
The new guy was hired yesterday in a Special, Behind-Closed-Doors meeting of the City Council.
Why the City needs to pay somebody a hundred grand for a five or six month stint is a question you should ask one of your "unanimous" council who seem to be oblivious to the fact that the City is running massive deficits every year, already. Oh well, it's not their money, right?
Here is our new Mayor, Bruce Whitaker extolling the virtues of Mr. Roeder:
"We are happy to have someone as established and seasoned as Mr. Roeder to serve our city," said Fullerton Mayor, Bruce Whitaker. "Allan's experience will be welcomed at City Hall and he will be a valuable asset to the entire city until we appoint a permanent city manager."
Now did Mr. Whitaker actually say that? Let's hope it was a canned quotation put in his mouth by some overpaid "public information officer."  Having Felz around for the past six or seven years is proof positive that from a strictly practical perspective we don't even need a city manager, and would probably have been a lot better off without the last one we had.
Well, now we have one that can absorb the blame for whatever unfortunate happenstances come our way in the first half of 2017, and be off down the road to the nearest bank.