Fish This: Hughes Caught in a Lie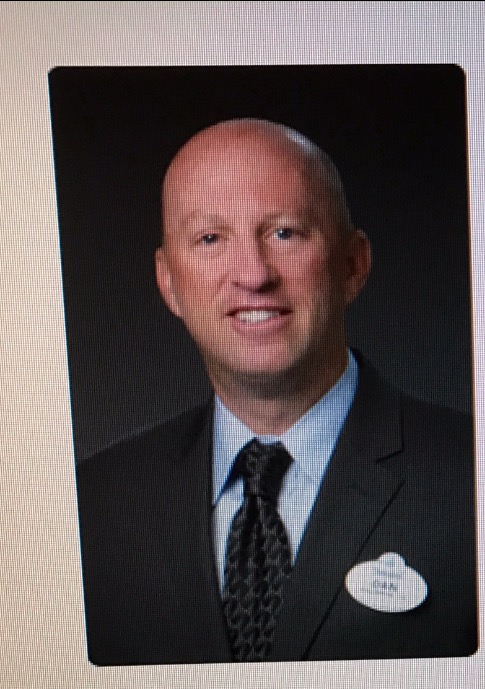 There's one thing about government officials that we can always count on: they are in love with themselves.  Give a public official a platform and they'll gladly blab about their own greatness.
Of course, most public officials are stupid.  Their self-promotion inevitably leads to self-humiliation.  Look no further than the sad case of Orange County Counsel, Leon Page.
Earlier today, the Voice of OC published an update on the still pending case involving ex-City Manager Joe Felz.  While we're approaching the one year anniversary of Mr. Felz's alleged hit and run while drunk, still without a scheduled trial date, a few months ago an Investigator working for the District Attorney made a formal accusation that the DA's office was involved in yet another cover up.
The Investigator, Abraham Santos, claims his boss interfered in his investigation of Felz and the circumstances surrounding that night.  Specifically, he was explicitly forbidden from investigating the involvement of the Fullerton Police Chief, Danny Hughes.  Santos made additional claims concerning other cases, but we're obviously more concerned with this one.
We don't have a clear picture of what happened during and after Joe's Wild Ride, but we do know that Hughes was contacted by phone, that he spoke with Mayor Jennifer Fitzgerald, and he spoke with officers at the scene and at the station.  We also know that the City of Fullerton has refused to hand over records concerning Hughes's call log as well as recordings taken by officers at the scene.
According to Santos, those conversations included instructions to conceal evidence collected from the scene and Felz, to not take Felz to jail, and to drive Felz home.
Put bluntly, Santos– a public employee charged with a duty to investigate criminal activity and report on truth and facts– accuses the Fullerton Police Department and Danny Hughes of committing multiple felonies including Obstruction of Justice, which not only has the potential to send Fullerton sworn officers to prison, but to revoke their tax-payer funded pensions as well.
Someone is lying.  It's either Hughes and the DA or it's Santos.
Today's Voice of OC piece (h/t Nick Gerda) focuses on the County's official response to Santos's claims.  Predictably, the county summarily rejects all of Santos's accusations.  Also predictably, the county goes to great lengths to attack Santos's credibility, including releasing protected personnel records concerning Santos's employment, performance, and discipline.
Let's take a closer look at three of the statements from the county:
Mr. Santos is simply wrong in asserting that Mr. Baytieh declared that due to his friendship with Police Chief Hughes, the Orange County District Attorney would only look at the D.U.I. and not at the possible obstruction of justice by the Fullerton Police Department.
Sure looks like the county is calling Santos a liar, doesn't it? It's Santos's sworn duty to only report facts as part of his occupation.  Indeed, Santos's job is to boldly assert legal violations.  Here's what the county had to say about that:
A principal reason the claims are being rejected is because your clients do not know the real facts upon which their claims are premised.  Your clients have speculated and have frequently made incorrect assumptions.  They boldly assert legal violations, but those "violations" are based on incorrect "facts."
Hmmm.  Interesting.  So maybe he's not lying.  An investigator who speculated and frequently makes incorrect assumptions?  Maybe Santos is just incompetent.  I guess being incompetent would make Santos a bad employee.  I wonder if the County has anything else to say about Santos being a bad employee?
I'm just kidding.  Of course they do.  Here's what Leon disclosed from Santos's personnel record:
. . . as to Mr. Santos, he takes umbrage at being the victim of "rumors" that he came in to work late and that he left early.   . . . The reality?  Reports of Mr. Santos working less than a full schedule were not rumors, but facts verified by the Deputy District Attorney with whom Santos worked.  He was late and left early for months and months and was counseled repeatedly.
Wow.  Poor Santos.  This report from the County makes him look like an incompetent liar who's guilty of time theft.  Clearly he can't be trusted.
After reviewing Leon Page's celebration of himself and his perfect investigation, we're forced to conclude one of two things.
Santos is telling the truth and this "investigation" is part of a pattern of behavior concerning the District Attorney's culture of corruption.  The tools employed against Santos are no different than those employed against the Public Defender in the infamous Dekraai scandal.  The DA lied there and he's lying here.  As such, the DA has enabled criminal behavior and should be removed from office and jailed.
Santos is an incompetent liar and a bad employee looking for a payout.   The DA hired, trained, and allowed him to investigate criminal activity across the county for months and months and months.  As such, the DA has allowed one of his investigators to taint a large number of cases with incompetence, poor work performance, and speculation concerning facts.
Anyone familiar with cases involving bad or negligent police officers will immediately recognize some familiar go-to practices here.  The playbook isn't complicated.   Deny, blame the accuser, repeat.  But, this time, there's a problem.  The accuser is a public employee, whose integrity is the responsibility of his boss, DA Tony Rackauckas.  Attacking Santos's integrity means attacking Rackauckas's ability to properly train and supervise his employees.  If Santos is a bad employee, Rackauckas gets to answer for it.
Congratulations, Leon.  You went fishing and look what you caught.  A horrible, rotten, incompetent District Attorney and you hung him out to dry.  Well done.  We salute you.