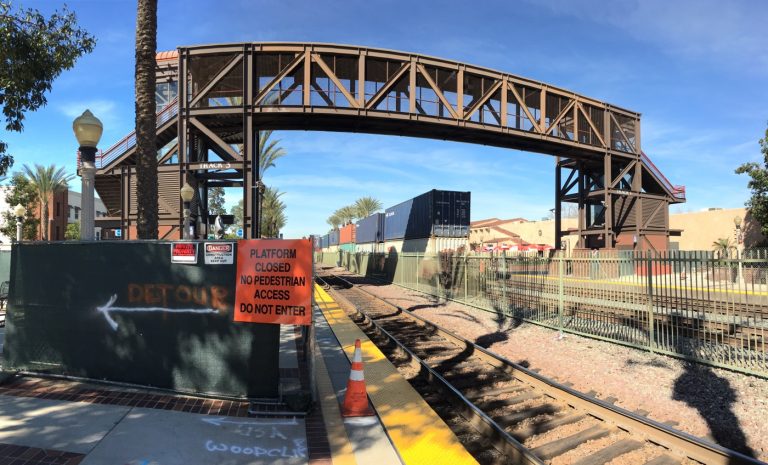 Ten weeks ago I took a break documenting the disastrous "elevators to nowhere" story, a history of confusion and ineptitude that had its genesis in Jones, Bankhead and McKinley era. This completely unnecessary $4,000,000 boondoggle was five-and-a-half years old and it was dead in the water.
As of May 10, 2017 work on this project had already been halted for quite some time. Now, two-and-a-half months later, work has still not resumed. It is probably useless to inquire to the City about the facts of this latest delay, given the total lack of transparency surrounding this project throughout its death march. The Public Works Department appears to be incapable of presenting an honest staff report about it, and our elected officials could pretty obviously not care less about the waste or the management problems connected to it.
One thing we may safely assume: the delay – if it is the responsibility of the City, as is highly likely – is going to cost us a lot in extended overhead for the contractor, Woodcliff Corporation; and the cost will be accompanied by the usual complete lack of accountability to the taxpayers of Fullerton.