Another public sidewalk expropriated by a developer.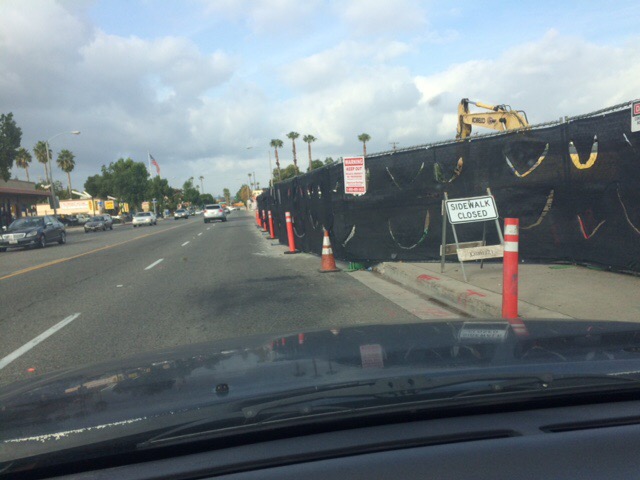 This is the site of the giant mess coming in the 700 Block of South Harbor Boulevard – a behemoth brought to us courtesy of our present City Council, who approved this monster unanimously.
I don't get it. There's nothing difficult about a contractor keeping a sidewalk open. It just takes a City that cares about the people who live here and use the public sidewalks, instead of bending over backwards the the developer of another massive, San Quentin-like apartment block. The only thing missing will be the gas chamber.