The Odd Case of the Client Newsletter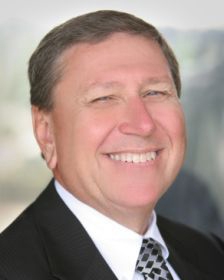 Okay, you may have painfully listened to the five-minute drone of Fullerton City Attorney Richard Jones on a previous post, explaining why no information was forthcoming in the Case of the City Manager and the Dead Parkway Tree. Sorry to inflict that on you, but no pain, no gain, as they say.
If your cerebral synapses are sufficiently recovered, reflect back on what Mr. Jones, Esq. said, and what he was asked to repeat twice by our Mayor, about electronic records generated at the scene and how they could not be released via PRA request because they were part of an "ongoing investigation;" but moreover, because they were somehow part of some sort of double-top secret "personnel" proceedings.
But wait! A quick trip to Jones and Meyer's website newsletter to clients (we are clients, aren't we?) reveals some interesting case law that seems to show exactly the opposite of the malarkey Jones was pitching to a remarkably incurious Council the other night. Here's the synopsis:
See? The video was created before any administrative investigation, or internal affairs investigation even started.
So let's get this straight. A "client alert" sent out less than four months ago seems to contradict what Jones said, and reiterated twice on Tuesday night. Hmm. Hopefully someone can drop by to explain why the case of City Manager Joe Felz isn't covered by the Greenson case finding by the Court of Appeal.