How do Fullerton cops know if you're too high to drive?
Well, the short answer is that if they don't get a call from the Chief of Police telling you to drive the dude home, they've got their man. And if they're lucky they get to keep his impounded his car.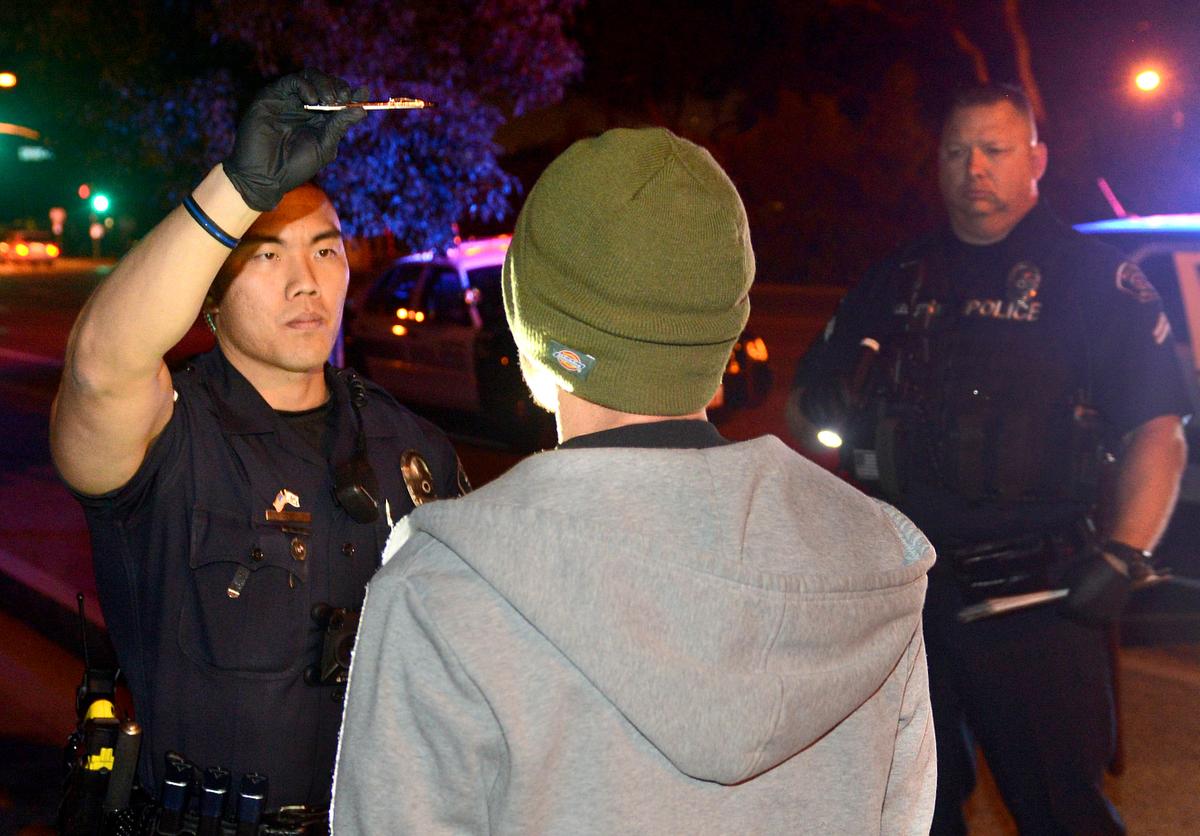 Seriously, though, the virtually useless OC Register ran another one of its slanted, pro cop pieces yesterday about the evils of mary-j-wanna, and I wouldn't even bother posting about it except that it featured the images and words of Fullerton's expert dope detecting cops.
The extreme irony of Fullerton cops being set up as exemplars in the detection of impaired drivers seems to have escaped the writers and editors at the Register, given the department's behavior in the case of the Missing Maniacal Motorist, former City Manager, Joe Felz, who was apprehended after jumping a Glenwood Avenue curb, uprooting a tree, and trying to drive off. Despite emitting an odor of alcohol strong enough to be detected by a cop on the scene, the boyz in blue gave Joe a pass and a ride home. I'm not sure, but he may have been tucked into bed, and gotten a glass of warm milk and a cookie, too.