Now, What About Our Water Tax Refund? Part 2: The Phony Report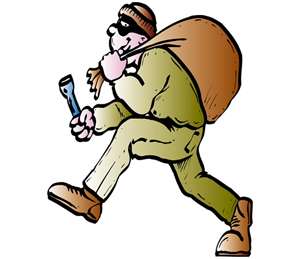 When you are  in charge of the City's bureaucracy, it's really easy to get what you want. You simply hire a "professional" opinion to validate your own desire. Good God, it happens so often and yet they continue to get away with it.
For fun, lets' consider the case of the City of Fullerton's illegal water tax tax. In 2011 the City was finally caught with its pants down. And what was revealed wasn't pretty: an illegal 10% tax stuck onto the annual cost of selling water to the ratepayers of Fullerton. In an attempt to stall the inevitable and obfuscate the obvious, the comatose council handed the job of analyzing the tax to an ad hoc water rate committee that had been previously established.
Now we all know that a citizen's committee is incapable of figuring out things on its own and so staff helpfully hired one of those paid opinion consultants to help out; one of those consultants whose sole mission is to validate whatever the staff wants them to do. In this case the mission was to keep as much of that 10% as possible. After all, that 10% was a much necessary ingredient for for keeping up CalPERS payments and sending Pam Keller and Don Bankhead and Doc HeeHaw to four star hotels in far off Long Beach.
True to form, the City Council's "consultant" returned with a helpful finding that the water fund owned the City between six and seven percent annually, principally on the weird fiction that the water utility owed the City rent for land that the water reservoirs and pipes sit on.
Naturally, nobody bothered to explain the embarrassing fact that the land in question had little or no commercial value; or that the water utility could have bought that land for virtually nothing fifty years ago had a true arms-length distance actually existed between the utility and the City that was milking it like a rented cow.
An, worst of all, nobody had explained the self-serving nature of this sudden discovery of a true distinction between the water utility and the City, particularly in light of the fact that the utility had supplied the City with free water for decades.
That's right. The very mechanism lade upon you and me to "incentivise" conservation, was deemed unnecessary when the City itself was wasting water. How many hundreds of thousands of acre feet of water has been used for free by the City in the past fifty years? Of course nobody knows. But the value is worth millions.
I think the City should pay that back, too.