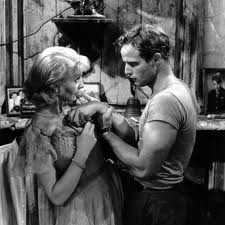 Last week the ever helpful Fullerton City Hall scribe Lou Ponsi scribbled a story about how Fullerton needs a transit dedicated line from the CSUF area to the Fullerton "metro center."
No, I am not kidding. "Senior" Planner Jay Eastman believes Fullerton has a metro center.
A cynic might conclude that the sole purpose of this venture is to more efficiently direct college kids into the open air saloon that downtown Fullerton has become.
Trolley? Bus? Light rail(!)? The world is Jay Eastman's oyster, just so long as somebody else is picking up the tab. In this case the OCTA is going to pay 90% of the cost of a "study" to determine just what Fullerton needs: $270,000 worth, with us paying the other $30,000.
All of which goes to show that OCTA has an awful lot more money than they know what to do with.