Travis Kiger Fundraiser @ Matador
Fullerton City Council candidate Travis Kiger held a well-attended fundraiser yesterday at the Matador restaurant in Downtown Fullerton. As you can see, Councilman Bruce Whitaker seemed pretty happy about the prospect of getting some help on the Council.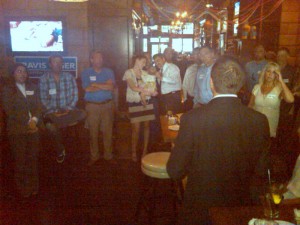 Travis spoke briefly about his goal of bringing conservative accountability to the Fullerton City Council.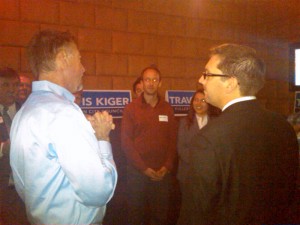 Of course Chris Thompson was on hand to share the good news of integrity and fiscal responsibility coming our way.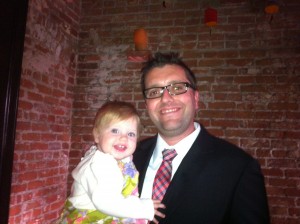 And I would be remiss if i didnt mention the presence of Travis's completely adorable little daughter, Selah.