The Dilapitated Dinosaurs Want Their Money Back
If you think about it, anti-recall managers Bennett, Ackerman and Ellis really screwed the pooch (and I don't use that phrase lightly).
The Three Bald Ties put their reputations in the hands of Amateur Hour.
Remember the stupid rescission cards fiasco? The embarrassing website that just reproduced damning posts from FFFF and nonsense from Fullerton's delusional gerontocracy?
And the of course there was the idiotic Stop Bushala campaign, ultimately doomed to fail since the name Bushala did not appear on the ballot.
Stupid door hangers, stupid mail piece, stupid signs. Remember that awful video they touted as "hard hitting"?
These assclowns found the Recall team waiting for them with knives drawn around every corner as they kept pitching thousands of dollars into old school repuglican moneypits like Jim Bieber and Adam Probolsky.
And they lost by thirty points.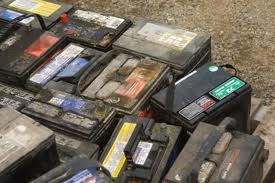 True, the Three Dead Batteries put almost none of their own money into this disaster, perhaps showing the greatest wisdom of which they were capable. But even so, somebody should be asking for his money back.