Pam Keller Speaks! Apologizes For Not Stopping Our Bad Behavior.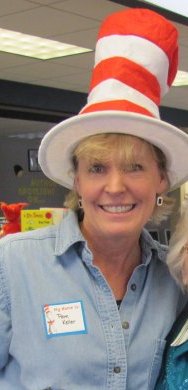 Yes, ever sanctimonious, ever self-righteous, Fullerton's Queen Collaboratrix, Pam Keller issued a statement at the June 5th Swan Song of the the Three Bald Tires in which she really outdid herself.
I like the part where Pam declares herself up for a good sidewalk protest. We know all about that. She doesn't mind screaming at people when her own self-interest is involved. Did Keller even show up at a sidewalk protest in front of the police station to protest the bludgeoning death of an innocent man at the hands of the FPD? Of course not. When there's nothing in it for her it's a lynch type mob.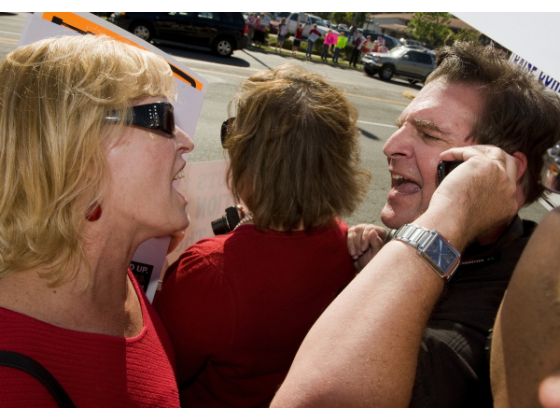 But really, suggesting that Kelly Thomas was even remotely a factor for divisiveness in Fullerton  is stupid even for a dope like Keller.  No Pam, any divisiveness you perceive in Fullerton was caused by rogue, murderous cops and a sclerotic, incompetent regime bent on covering it up; a regime that ripped off its citizenry to pay for it's own exorbitant salaries and benefits; a regime that handed out free land worth millions to campaign (and Fullerton Collaborative) contributors.
But in reality Keller is as wrong as she can be. We now know that the community is, and was not divided. The people of Fullerton demonstrated solidarity spectacularly on June 5th 2012, the very day Keller delivered herself of her idiotic diatribe. Two thirds of the voters delivered a very different sort of message, a message of unity, hope and reform.
The Recall of Jones, Bankhead and McPension succeeded in every precinct in Fullerton, rich and poor, Anglo, Latino, and Asian-American.
Say goodnight Pam, your party's over.