Slidebar Slides Into Litigation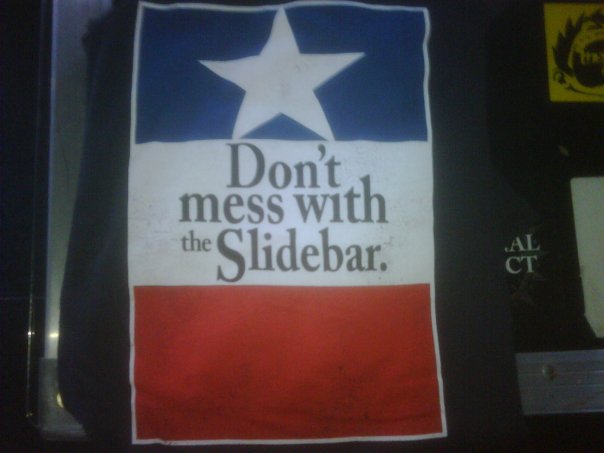 For almost a year now rumors have been swirling around the role of Fullerton's Slidebar in the death of the mentally ill homeless man, Kelly Thomas, last July. Specifically, did a Slidebar employee at the behest of his or her boss, owner Jeremy Popoff, make a phony call to the cops to give them a pretext to roust Thomas.
Despite all of his protestations of innocence and donations of canned food to the homeless, Popoff's story never quite rang true.
A couple days ago the other shoe finally dropped: a lawsuit for wrongful termination by a former employee named Michael Reeves that goes into elaborate detail about what happened on the night of July 5, 2011, and the cover up that followed.
The guy claims the fateful and false call to the FPD that triggered the events leading to the murder of Thomas  was made by Slidebar manager Jeanette DiMarco at the behest of owner Jeremy Popoff.
Later, when he wouldn't play ball, Reeves claims he was demoted, then fired. The guy is suing for $4,000,000, a tidy sum, to be sure.
Well, there you have it. Is any part of this tale true? I don't know. But I do know that the other, even more sinister part of the story is still looming on the horizon like a nasty weather front; and that's the disturbing possibility that the bar was in cahoots with one or more of the police before hand, complicit in a criminal conspiracy to deprive Kelly Thomas of his Constitutional rights and even his physical well-being.
We now know that the DA has decided to look the other way in his haste to kiss and make up with the Fullerton cops, but the possibility that the attack on Thomas was per-arranged does indeed explain the antagonistic behavior of Wolfe and Ramos, and perhaps even the seemingly inexplicable violence of Cicinelli.
All this is now bound to come out in the civil proceedings against the City by Ron Thomas and Garo Mardirossian. The latter may be pressured to cut a deal to avoid embarrassing the City too much in a public trial, but the new council needs a vehicle to get all the facts on the table once and for all. A trial is just the thing.