Note to Larry Bennett: Defrost The Three Tired Turkey Dinners And Bring It on!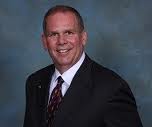 Here's a fascinating excerpt from the No Recall bozos' website. It seems that some assclown named Larry Bennett finally responded today to a November, 2011 challenge by Chris Thompson for a debate. What a difference three months makes! Last anybody heard from Bennett, he was waiting for Dick Ackerman to return from Thanksgiving vacation to tell him what to do.
Now Bennett and Ackerman seem to think they're in a position to dictate terms to the Recall campaign. No, dimwits, you're not going to use the Best Blog in OC to peddle your bullshit. Publish it on your own joke of a website. And invite comments, you sad, pathetic puds. I dare you.
In the meantime, Larry, I've been told that the challenge from the Recall is still in place: a live debate between Recall Proponent Chris Thompson and you; or better yet, with one of the Three Dead Tree Stumps – if you can pull one of them out of cold storage long enough to defrost. Do you have the huevos? Do gastropods even have huevos? I doubt it. But pretty soon you'll have no choice.
02/08/2012
Why Is Bushala Rejecting a Debate on his Blog?
TONY, WHY DID YOU REJECT A DEBATE ON YOUR OWN BLOG???
Dear Tony,
It appears that your $170,000 has bought a recall election in June.  It is unfortunate that you have rejected my offer for an on-line debate using your favorite blog – Friends for Fullerton's Future.  Chris Thompson tells me that you are unwilling to modify the blog to remove the anonymity of bloggers and commenters because of the sensitive nature of some of your regular bloggers.
In case you would like to reconsider, this is my proposal:
I proposed that you and I engage in an online debate hosted on the Friends for Fullerton's Future Blog Site. This online debate would be between you and I and available for viewing by the public. We would alternate posts where each of us is free to make our case and to challenge the opposing post. I'm sure you might want to talk about the death of Kelly Thomas, release of the video over the D.A. and Ron Thomas' objection, pensions, the water tax, police discipline cases and the responsibility of our elected council members. We would want to explore the political involvement of yourself, how redevelopment has benefited your family, Chris Thompson and your political friends.
Our only conditions for the online debate is that the blog change its operations to provide to the Citizens of Fullerton the same level of transparency they demand of the individuals and institutions they attack. Specifically the bloggers who post to your site would post under their actual name. That way the Citizens of Fullerton would know who is making what charge and the responsibility for their comments would rightly be a matter of public record. Secondly, the commenter's who wish to post to our debate items would do so using a Facebook profile. That would bring some accountability and civility to the debate. This format is used successfully by the Orange County Register, Times Community News publications, and many other political blogs.
I believe this will be a constructive debate that uses the blog you like to tout.  I look forward to your reconsideration.
Regards,
Larry Bennett
Chairman, Protect Fullerton-Recall No