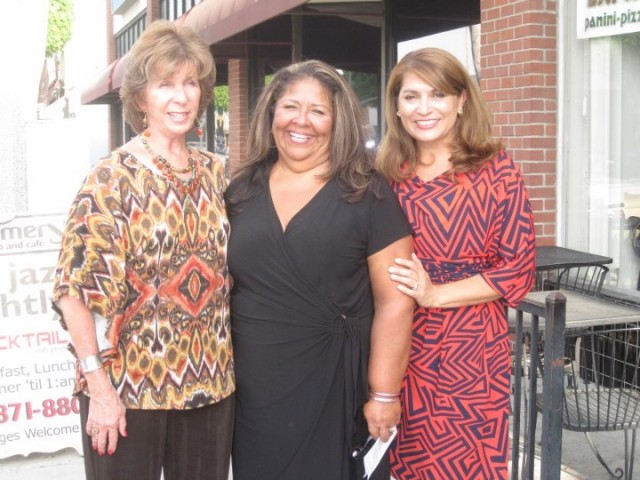 Since I do not want to be accused of being sexist I shall refrain from a literary reference to Macbeth. I would note however that there is not enough brainpower in this picture to light a match.
Two observations. First "Kitty" Jaramillo seems to think it is "time for a change." She never seemed to think it was time for a change when the FPD was beating people to death, so that tells you all you need to know about her, even if you didn't know she was a well-pensioned former City employee.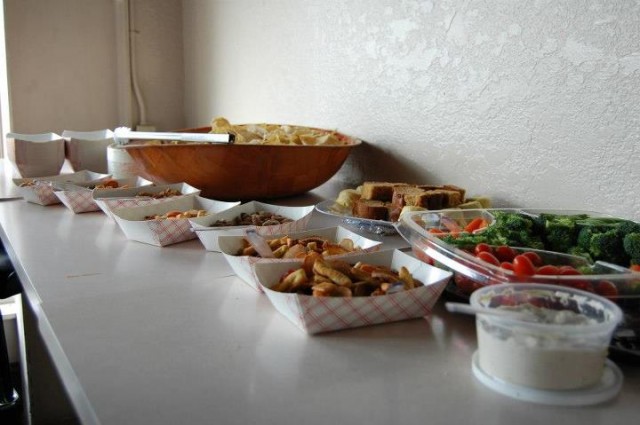 Somebody better tell Mrs. Flory to quit wearing those rayon muu muu things and those cheap plastic beads. They scream out 1973. Which is probably when she bought them. Meeeeow. Hiss!!!!
P.S. Friends, for an added treat enjoy this picture of FPOA boss and serial prevaricator (or hoplessly incompetent) Andrew Goodrich proclaiming the Jaramillo buffet safe for FPOA consumption.