Justice Delayed is Justice Denied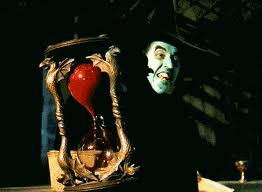 In California victims have rights, too. Unless the perps are cops, it seems.
The other day the defense team of three of the cops charged in the murder of Kelly Thomas asked for, and got a time extension on their own motion to dismiss. You can read about in the Register, here, if you don't mind getting a bit nauseous.
It is now 17 months since Thomas was brutally beaten by six Fullerton cops and left in the Fullerton Transportation Center gutter to drown in his own blood as the six goons got their scratches band-aided.
The District Attorney sure doesn't seem to be in any big hurry, either, which might make a cynical person question his real dedication to prosecuting these malefactors.