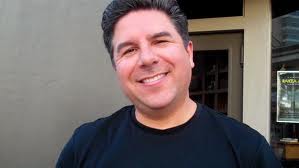 Although FFFF hasn't been reporting much on County activities it's pretty hard to overlook the latest management crisis in the County Hall of Administration, in which top managers appear to have hushed up a multitude of sex crimes and workplace harassment perpetrated by a creep named Carlos Bustamante. Bustamante is a Santa Ana city councilman, and until last fall, a high level bureaucrat in the OC Public Works Department. Mr. Peabody touched upon the mess, here.
Bustamante was arrested last week by the DA, fifteen months after an anonymous letter was received by the County. Apparently that complaint was actually given to an underling of Bustamante to investigate! It remains unclear who made that call, but his boss, the Director of Public Works is taking the hit for the team – so far.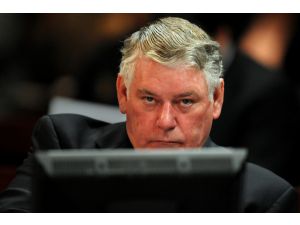 Meanwhile a second complaint in August 2011, spurred the CEO, Tom Mauk to hire an outside lawyer to investigate Bustamante's  activities. The consequent detailed report, completed in September 2011, supposedly detailed some pretty greasy stuff. For some reason the Supervisors were not shown the report – except for Chairman Bill Campbell, who now amazingly claims he refused to read it, supervising apparently not being one of the requirements of a Supervisor. The report remained under lock and key as Bustamante was permitted to quit and given 3 month's salary to (get this) – prevent him from suing the County! Blackmail? Who knows?
Finally, the report came to the surface after the County's Internal Auditor, pursuing his own investigation (and after months of stonewalling by Mauk and his HR Director, Carl Crown) was permitted the IA to see it. At that point the jig was up and the Board was notified of the damning report. They immediately referred the matter to the DA for an investigation which culminated in a dozen felonies and four misdemeanors.
Remarkably, in the intervening months between March 2012 and now, Mauk has been permitted to keep his job despite the inescapable facts of incompetence, cronyism, withholding information from the Board, and of course, paying Bustamante $45,000 to go away without a ruckus. Sure sounds like a cover up, doesn't it?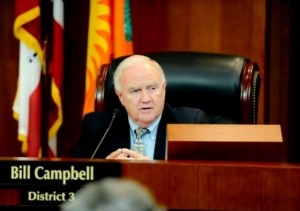 Evidently the Board, or a majority of it at least, likes this kind of thing and thinks it's just fine. Bill Campbell has publicly said so, claiming the Mauk was just trying to protect the County by covering up Bustamante's behavior. Of course that begs another question: why did anybody put the County at risk by employing this scum-sack in the first place? For that you may direct your question right back to Bill Campbell, who has been Carlos Bustamante's political patron over the years, and who, no doubt, presided, along with Mauk, over Bustamante's weird and inexplicable assent to the top of County government.
A "closed session" was held by the Board on Friday to discuss what to do. Apparently doing nothing remains the Board's path of least resistance as they have postponed taking about the matter 'til July 24th. They had better hurry up. The DA has said that he's not done investigating and will now focus his attention on personnel with the Hall of Administration itself.