Don't Get Your Hopes Up. I'm Not.
Today Fullerton will be favored with the first installment of reports produced by Michael Gennaco. The one tonight is supposed to deal with the FPD PR apparatus and the way it disseminated information in the wake of the Kelly Thomas killing by members of the FPD.  We've editorialized plenty on what was said (self-serving claptrap), and not said (the truth) by FPD spokesopening Andrew Goodrich. I do wonder what Gennaco would have to say about the City using a police union boss as its official spokesman – if he addresses it at all, which I think is doubtful.
I have a feeling that the reports issued by Gennaco will be little more than expensive PR for the City.
This might be a good time to remind everybody that the offical sounding "County of Los Angeles Office of Independent Review" is actually a private law firm for hire by anybody with the dough to pay. It's a small law firm with half a dozen lawyers and a logo that just happens to look like a city seal.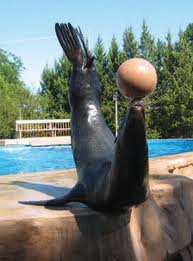 Gennaco is really no different than Jones and Mayer or Rutan and Tucker, hired to limit the damage caused by the serial misdeeds of the FPD and limit liability.
Does that sound harsh? Remember, as an attorney, Gennaco's main concern is to protect his client and gin up more business in the future.  Does that sound like a formula for reform?
Color me skeptical.