The anonymous caller to yesterday's KFI's John and Ken program identified an Fullerton police officer with one eye as physically participating in the July 5th beating death of Kelly Thomas.
As hard as it is to believe, Fullerton does indeed employ a cop with one eye, and has been identified by our commenters as Jay Cicinelli. Cicincelli was a rookie cop in LA when he was shot multiple times in 1996 as described in this 1998 LA Times article.
Apparently in the aftermath of this incident Cicinelli was deemed incapable of meeting physical standards, was placed on permanent disability and separated from duty with the LAPD. Here's where the story gets interesting, Fullerton-wise. Cicinelli's career as a law enforcement officer was far from over.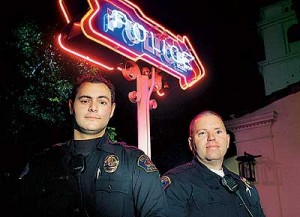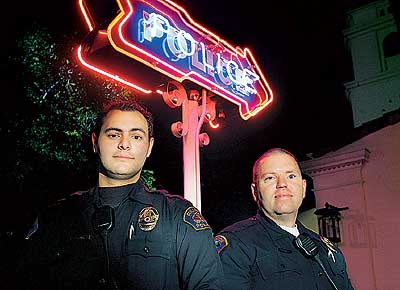 It seems that a high ranking LAPD cop, Michael Hillman took special interest in Cicinelli and eventually he used an old LAPD acquaintance to land Cicinelli a job in Fullerton. That acquaintance? Yep, Chief Pat McKinley, as detailed in this glowing 2009 tribute to Hillman on the OC Sheriff's website, after Hillman had followed Sandra Hutchens to the OCSD. Here's the operative sentence by Cicinelli:
"I think he had a lot to do with getting me this job, I know he was good friends with (Fullerton Police) Chief Pat McKinley. How many departments are going to hire an officer with one eye?
The implications of employing and deploying a one-eyed cop on the streets of Fullerton are rather worrisome; the possibility that Cicinelli may have undergone severe trauma that has never been adequately addressed is even worse. Of course this latter issue is speculation; but McKinley's role in bringing this cop to Fullerton calls into question issues of cronyism, poor judgment, and ultimately, perhaps, responsibility for what happened to Kelly Thomas.