Was it a Flashlight or a Taser?
A few days ago some stooge named David Whiting who writes articles on hiking and wildflowers for the OC Register, made the startling statement that although witnesses claimed Kelly Thomas was beaten with a flashlight, the lawyer for the FPD thugs who did the beating denied that flashlights were used. And that left the door open (in his pea-brain) to defend the idea that we members of the mob must patiently wait for the diligent investigation that will clear up these wild inconsistencies.
Well guess what?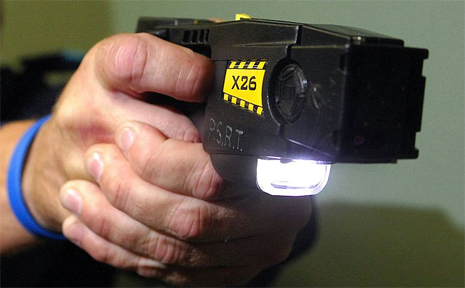 Glad we could help clear that up.