The Cops As Victims; The OC Register as Useful Idiot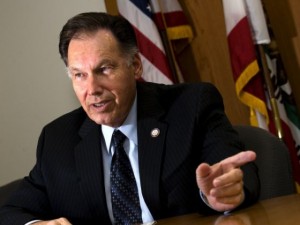 Here's a comical OC Register post from today. I say comical somewhat tongue-in-cheek because almost all Register posts and articles are comical these days.
According to this one, the intrepid journalist Doug Irvine tried to squeeze some information out of the DA – such as the names of the cops who beat on Kelly Thomas's head like a kettle drum with their taser handles.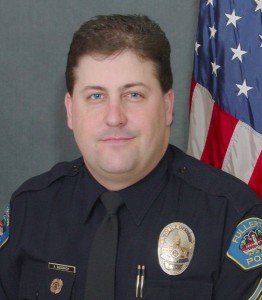 The response from our Do-nothing DA? Oooooh! We have so many scary threats these days that we just can't say anything. Well, there was one, at least!
Of course over at the the beleaguered FPD, spokesbozo Andrew Goodrich supplied his comrades at The Register with a scary bomb threat story (nothing was found, of course). Poor babies.
Jeezus, you wouldn't think such heavily-armed and highly trained experts would be so easily intimidated, now would you? Apparently they are weak as kittens when the chips are down, even with their McKinley vests, and this justifies the ongoing secrecy. The logic is inescapable, right?
The funny thing is to observe how the Register writer, rather than take the useless DA and FPD to task for their obvious lack of transparency, turns his article into a weepy sob story about the poor, defenseless cops. And of course the fact of the DA spending more time on threats to his office because of his lackluster investigation than on the investigation itself just drips with irony. Could that irony really be lost on Mr. Irving. It would appear so.
Here's the money quote that references our humble blog:
The District Attorney's Office also cited as a threat an entry on the Friends for Fullerton's Future blog, which has dug into the Kelly Thomas case: "Someone should make these officers contact information and addresses public."
Blogger Travis Kiger said that wasn't a threat, and said he hasn't seen any specific threats on the Friends for Fullerton's Future blog. He challenged the District Attorney Office's decision to keep the names secret.
"They release the names of suspected criminals every single day," he said. "I don't understand in this case how it would be any different."
The District Attorney's Office is "looking into" the one alleged threat that it received, Chief of Staff Susan Kang Schroeder said. Fullerton Police are "taking the threats seriously" but have no active criminal investigations into them, Goodrich said.
"They've all been anonymous in nature," he said. "They would be extremely difficult, if not impossible, to track."
You've got to be kidding. Just goes to show you the extent to which the "law enforcement" establishment will go to protect its safety (or pretend to) while blowing off our safety – from them! And when the cops release information about suspects do they give a rat's ass about their safety? Of course they don't.
So did the FPD really receive a bomb threat? Who knows? But it's gotten impossible to believe a single solitary thing that emanates from Andrew Goodrich's mouth.