SHOCKING! DISGUSTING! OUTSIDE AGITATORS STIR UP TROUBLE IN FULLERTON!
We all know the story. The Old Guard is always squawking about them thar' outside agitators who come to town with their evil commie agendas about civil rights and other suchlike newfangled eye-d-ers. We've already heard it about those protesting for transparency and justice in the brutal beating death of Kelly Thomas at the hands of the Fullerton Police Department.
Hilariously, the Three Blind Dinosaurs – Jones, McKinley and Bankhead – have decided to hire an entire gang of outsiders to defend the indefensible – them. So let's take a quick look.
First there's the mastermind, Dick Ackerman, another Mesozoic castoff who operates a sleazy lobbying scam for the Nossaman law firm, and who was just handed a huge multi-million dollar low-income housing project by his three pals on the council, and who has millions of good reasons to keep these incompetent nitwits on the council. Ackerman is a real paragon of virtue who was busted for illegally lobbying the Legislature, who created a phony charity in order to vacation in Hawaii, and who tried to foist his dimwitted wife as an Assemblywoman on Fullerton by cooking up a fake address in our city; actually Ackerman lived, and still lives behind a guarded gate in Irvine, so of course that makes him a shameless liar.
We just found out that Ackerman is peddling his ass as a expert on how to "manage" angry citizens; oh, you know the sort. The kind who react badly when innocent men are murdered in their streets.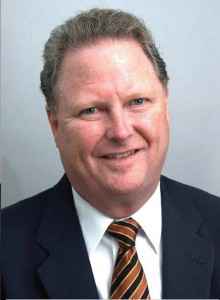 Then there's Dick's  hand-picked mud-slinging associate – a despicable toad named Dave Ellis. Rather than delve into this miscreant's high crimes and misdemeanors we'll just let Orange Juice Blogmeister Vern Nelson have at him in a brilliant expose. This creep is from Newport Beach.
Now, perhaps, the funniest bit of all – the anti-recall address: 603 E. Alton Ave. Ste. H . Santa Ana, CA! Santa Freaking Ana?! I guess they couldn't find a convenient PO box in Fullerton.
It's true that the superannuated drain clogs have engaged the services of a couple of local stooges to give the appearance of grassroots support, but really, outside of a few shopworn drunks at the boozy Chamber of Commerce mixers, who will support the Tumescent Trio?
One of the boosters is a rather loathsome reptile named James Alexander, known in Fullerton City Hall as a small-time influence peddler and bag man for big developers. This guy is a main chance sort of lizard, and his chances are dwindling rapidly.
Then there's some other guy named Larry Bennett, who not only backs the Dinosaurs with a weird myopia, but also defends the police union in its role in creating the Culture of Corruption in the FPD. I suppose he has to. His boys and the FPOA are inextricably joined at their collective hips, it would seem. And that's why there's a recall in the first place. I am also informed that Bennett sells life insurance to all these geezers, so the myopia is explained actuarially, and the circle conveniently closes.
As the recall signature gathering draws to a successful conclusion we will discover how much (and how little) support the Three Blind Dinosaurs actually have in Fullerton itself.