GOP Vice Chair Candidates Duke It Out on the Radio
The Martha Montelongo Show, Co-Hosted by Chris Thompson will be kicking up the dust in the OCGOP 1st Vice Chairman Race this Saturday night at 11PM on 870KRLA.
Martha Montelongo and Chris Thompson (current Fullerton School Board Trustee and Orange County Republican) will be hosting a forum between Deborah Pauly and Allan Bartlett in their challenge against Jon Fleischman for the 1st Vice Chair of the Orange County Republican Party.
Jon Fleischman was invited, but he says 11PM is past his bedtime. Does he have this thing in the bag? Will he decide to down a Red Bull and change his mind? The forum will occur on 870AM KRLA beginning at 11:00PM this Saturday, Januray 15th. Listen live online at krla870.com.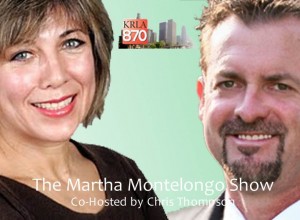 Has the OCGOP really gotten its mojo back or is REVOLUTION within the Party inevitable? Tune in on Saturday night!