Fringie® Fanfare! And the Winners Are…
Well Friends, here they are. The 2011 Fringie® winners. I hope you appreciate all the tears, blood and sweat that went into this production. You probably don't, and that makes it easier for us to wreak havoc on your synapses and bend your reality this away and that. In life you deserve what you get. And Fullerton deserves it's Fringie® winners.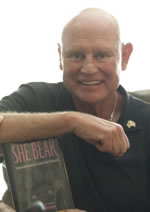 In the category of Dumbest Thing Said By a Politician the winner was a foregone conclusion. When you're dealing with nincompoops like Don Bankhead and Doc Heehaw Jones, the competition is fierce. But nobody, and I mean nobody could match the ignorance, stupidity, and sheer insensitivity of the genuine and  heartfelt remarks made by Pat McKinley at the Soroptomist She Bear gathering. See, to McKinley if you are the wrong kind of woman getting sexually attacked in the back of a cop car "ain't a dangerous thing." Just call Chief.
In the category of Creepiest Political Stooge the award goes to a tiny shrunken head named Bill Gillespie. Unlike the rest of the anti-recall stooges (who have or will profit from the current Sclerotic Regime), Gillespie appears to be a stoogin' just for the sake of stoogery. And that takes a very special kind of personality, indeed.
The Scariest Ghost of Fullerton Past was a landslide vote for former Fullerton councilman A.B. "Buck" Catlin, who was recalled in1994 for imposing a completely unnecessary utility tax on Fullerton and who thus earned the undying love of liberals and RINOs alike, who actually named a street after him. This specter emerged in 2011 to defend the indefensible – including Don Bankhead who was recalled right alongside him almost twenty years ago.
In the ever-popular category of Best Image, the Fringie® goes to the pair of charm-boys Ramos and Cicinelli, who created what is arguably the scariest pair of mug shots in Orange County history. These two goons in uniform are poster boys for a police force that is out of control and that answers to nobody – yet. Believe it or not, there are people in Fullerton who can look at these faces and not feel betrayal and disgust. Three of them are on the City Council – for now.
A lot of bad votes were taken in Fullerton in 2011, and the Selection Committee burned the midnight oil choosing the winner of the Worst Vote 2011. And by winner, I mean we all lose. Buying four times as many raincoats as you need at $90 bucks a pop? Embarrassing. Hiring a con man to deliver a pep talk to your overpaid, pampered educrats? Shameful. But when it come down to all 'round crooked dealings, the vote to jump bag man Dick Ackerman's client from eighth place to the front of the Redevelopment multi-million dollar, low income housing bonanza line, earns first place. For Ackerman, Fullerton is just a plantation to be worked, and worked hard; and his overseers, Jones, Bankhead, and McKinley are there to make sure their anti-recall team leader gets his share of the tribute levied on the rest of us.
The Best Video of 2011? Once again the Committee was presented with several deserving nominees. In the end, however, there was consensus: the utterly comical portrait of a cop goon with important things on his mind carried the day. Yes, friends, you know what I'm talking about: Fullerton cop union boss Barry Coffman, with visions of donuts and pizza dancing through his hollow skull as he hands out tickets for "excessive horning!"
And the piece de resistance, the Failed Face of Fullerton 2011. How else can one sum up the arrogance, prevarication, sense of self-entitlement, and all 'round porcine attitude that has come to characterize Fullerton leaders and their masters in the police department. Come up with a better image. I challenge you.
The Fringies® wouldn't be complete without the Annual Special Fringies® awarded to those who have earned distinction. One way or another.
First we award a Special Fringie® to Kelly's Army – that ragtag assortment of lefties, libertarians and people of conscience and who banded together to show the entrenched sea anemones and their clown fish that in this country sovereignty inheres in the people, not in their politicians, and certainly not in their uniformed praetorian goon squad. Americans of good will came together – without permits, without government approval, without budgets and police power to do the right thing. A "lynch-type mob?" No, Heehaw, Americans exercising their 1st Amendment rights. Got it?
Another Special Fringie® goes to those witnesses who were willing to come forward with what they knew about the Kelly Thomas murder. God bless them, and especially God bless that OCTA bus driver who made sure the immediate eye-witness testimony without coercion or threat was recorded for posterity.
We award a Special Fringie® to Marisa Gerber of the OC Weekly, who alone among those paid to do reporting in Orange County actually did a detailed investigation of the Fullerton Police Department's Culture of Corruption. Well done, Marisa.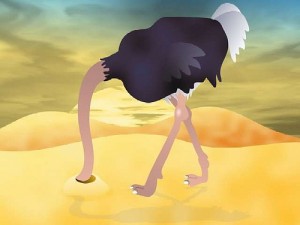 For all round cowardice and pusillanimity we recognize Fullerton's establishment liberals who have sold their souls for mortgages, Volvos, tenure, timeshares in Taos, and whatever else they hold dear. When the chips were down they were weighed in the balance and found wanting. Hell, they weren't there at all. A guy named Baxter dealt with them far better than we ever could.
Lest we forget others who did nothing when they ought to have, let us award a Special Fringie® to our do-nothing DA Tony Rackaukas. Yes Rackauckas brought charges against the killers Ramos and Cicinelli. He also let the latter off with a puny bail; he let the other four cops at the Kelly Thomas murder scene off the hook completely; he has done nothing about the fact that their superiors coached fraudulent reports about the murder that ignored key facts; he knows and apparently doesn't care that cops at the murder scene were witnessed confiscating cameras and film; moreover, he ignored the evident perjury by Kenneth Hampton and Frank Nguyen in the bogus Veth Mam prosecution; and he ignored the findings of his own investigator that Albert Rincon had sexually attacked a dozen women in false custody. What a guy.
And to the "main steam media," particularly those employees of the Orange County Register who until this day continue to refer to the Kelly Thomas bludgeoning death as a scuffle, a confrontation, a fight, an altercation, or some other similar unadulterated bullshit, we award you a Special Fringie® with Poison Oak Clusters and the fervent hope for a decidedly low circle in Hell when the time comes.
Finally, a Very Special Fringie® to Fullerton Stories, an on-line (mis)information source that has remained remarkably incurious about the string of criminal and unethical behavior by Fullerton's cops over the past several years. This operation hit rock bottom when it posted an interview with alleged itinerant jewelry peddler Richard Fritschie (above) who not only claimed to be a witness to the Kelly Thomas murder, but who took it upon himself to defend what even the DA confirms was a crime perpetrated by members of the FPD. How the rat  Fritschie hooked up with Fullerton Stories in the first place certainly makes one think of the ever helpful FPD media contact Andrew Goodrich, and I'll just leave it at that. I wonder what Fritschie's reward was. A pack of smokes?
Well, Friends, these are the Third Annual Fringies®. It's been a helluva year for you humans in Fullerton, and I thought I had it rough when my mistress was whacking me with that broomstick everyday. Still, 2012 promises to be better in so many ways.
And don't forget Friends, the immortal words of Cassius in Julius Caesar: "the fault dear Brutus is not in our stars, but in ourselves that we are underlings."
Understand?