An Obvious Conflict of Interest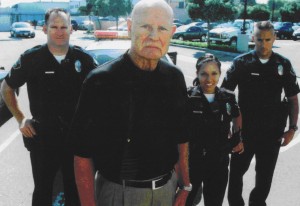 I'm wondering when folks in Fullerton are going to start wising up to an inescapable truth: the fact that the former Chief of Police, the man who hired and trained Fullerton's lawless cops, is now one of  three City Councilmen who can approve huge settlements against the FPD that are forthcoming. That would be the Honorable Pat McKinley who as Police Chief hired the thieves, con men, pick pockets, sexual predators, thugs, goons, perjurers, murderers, and of course all the accomplices who have known perfectly well what was going on and said nothing, or worse, abetted the criminals.
Why is this important? Because, first of all, plaintiffs are going to be backing up their semi trailers to the City Hall loading dock to shovel the cash in. But it's also important to realize that by offering hefty settlements McKinley can keep the sordid and worst details about all his proteges misdoings from coming out in front of a trial jury, inquisitive newspeople and nosy bloggers. He can also keep details of his own personnel decisions from being properly scrutinized by the citizens of Fullerton.

Consider the case of Albert Ricon. The City has just settled with two women who accuse Rincon of sexually assaulting them; $500,000 worth of settlement, to be precise. During the a DA investigation and Federal prelims it came to light that Rincon was aided and abetted every step of the way by a completely indifferent police hierarchy that included McKinley at the top. There is no reason to not to conclude that McKinley and his She-Bear knew all about Rincon's little problem up to and including 2008, yet kept him on the street anyway.
We already know that it was McKinley who hired a one-eyed cop named Cicinelli who had been rejected by the LAPD, and who has been (under)charged by the DA with involuntary manslaughter in the Kelly Thomas murder. He happily admitted on CNN that he hired all six of the Thomas incident perps, some of whom have been featured on these pages for offenses well prior to the Thomas murder.
To some it may be apparent that McKinley's election last November was really important for McKinley, personally, given his ability to help sweep the trash back under the rug. Too cynical?
It's also perfectly fair to say that if the people of Fullerton knew about the mess this clown had made of the FPD during the 17 years in was well-paid and pensioned to be in charge, he would never have been elected at all.