$500,000 More Reasons To Recall The Three Blind Dinosaurs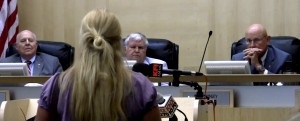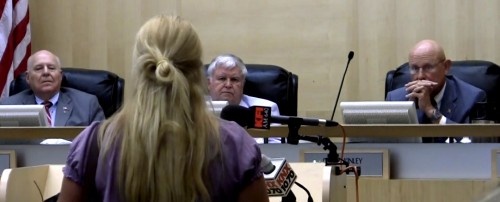 In today's LA Times an unnamed source in has indicated that the settlement of a sexual battery case with two women is going to cost us (you taxpayers, finally get it?) half a million bucks.
You remember the case, right? The one where FPD cop Albert Rincon alleged serially sexually assaulted women in the back of his patrol car; the one where Federal Judge Andrew Guilford refused the City's request to throw the case out  and issued a scathing opinion about the City's complicity in the series of attacks by placing Rincon back on the streets of Fullerton to attack other women. Yeah, that one.
$500,000 right out of our pockets to pay for just one out of control cop and his bosses in the FPD who covered up for him. That would certainly include our MIA Chief Sellers and his predecessor and current council member Pat McKinley. And what in the world have former Fullerton cop Don Bankehead and Mayor Dick Jones  been doing on the City Council for the past 23 and 15 years, respectively. They certainly appear unwilling to take any responsibility for the police department over which they were supposed to be asserting civilian control.
Remember to remind the Tumescent Trio of these facts tonight.