California Watch released a report last week suggesting that DUI checkpoints in many California cities are focused on revenue generation via vehicle impounds rather than stopping drunk drivers. OC Register data shows that checkpoints in some OC cities stop relatively few drunk drivers, but do cash in on massive impound fees through revenue-sharing agreements with local impound yards. Most of the impounds come from unlicensed drivers, not DUI arrests.
We couldn't help but notice that Fullerton PD is ready to pitch the creation of it's own impound yard to the city council in the coming weeks. Revenue generation is the motive.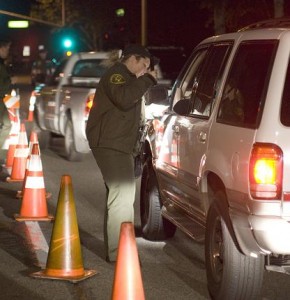 Coincidentally, the city has planned six DUI checkpoints in Fullerton through the end of summer.
So what's the problem?
First, the report states that many cities are ignoring case law that would prevent them from making many of the current non-DUI related impounds. The article quotes Fullerton attorney Martin J. Mayer of the law firm Jones & Mayer, who has warned law enforcement agencies statewide that this could become a big legal problem.
Second, many contend that DUI checkpoints are a violation of the fourth amendment – the right to be free from unreasonable search and seizure. Checkpoints stop dozens of innocent drivers in order to catch a single DUI offender. Unfortunately courts have ruled that protecting citizens from drunk drivers gives the state a compelling interest to ignore the 4th amendment.
But what happens when the courts find out that DUI checkpoints aren't really about stopping drunk drivers, but rather impounding vehicles for cash?
It will be interesting to see how this plays out in Fullerton. The curious timing of the California Watch story, Fullerton PD's impound lot proposal and the ramped-up DUI checkpoints does make one wonder if there is more to this story.