Tom Daly's $50K Hall of Shame
As we reported last week, here, County Clerk/Recorder Tom Daly paid almost $50,00 in 2008 and 2009 to a campaign contributor to "study" the feasibility of developing an Orange County athletic "hall of fame." We opined upon the irresponsible expenditure and questioned why the County Clerk would even embark on such a lame idea in the first place.
At the time of the post, our request for public records had resulted in scant documentation that this "consultant" Brett Barbre, had actually done anything at all to justify his $3000 per month bill. We were informed by the County that we didn't have all their "work product" documents.
Now we do.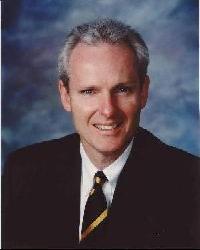 The sum and substance of Mr. Barbre's efforts for Daly is reflected in brief periodic memorandums sent  to Daly's office informing them of what he had been up to in the previous month. Even these cursory, written updates ceased after September 1, 2008, although Barbre continued to be paid by Daly through June, 2009.

Curiously, in the summer of 2008 Barbre and Daly had gotten it into their noggins to create something called a prep sports honor roll dinner, some sort of tie-in to the original concept, presumably. They had even picked a date for the inaugural event. Amazingly no one seems to have even questioned why the County Clerk would be organizing such a blatanly non-public function that had absolutely nothing to do with his job responsibilities.
The other scant fruits of Barbre's labor were a photo montage of the New England Hall of Fame and a facsimile of a brochure from the Newport Sports Museum. Material collected and scanned and submitted as somehow substantive.
We will probably never know what was actually discussed verbally between the parties involved – including why they thought this hare-brained idea was in any way justified; or how they could ever defend the $50,000 paid to Barbre to do almost nothing. One thing is evident from the documents: by the summer of 2009 Barbre was no longer at the public trough, although by then he had already collected regular monthly payments of $3000, totaling $48,000 with nothing to show for it.
Almost fifty thousand dollars. Squandered. Wasted. Flushed down a rathole and into the pocket of a Daly campaign contributor.
Does anyone in the County government even care about this total dereliction of responsibility and breach of the public trust? Do the folks at the Orange County Register care? Do you?