The Wishing Well, Once A Mayor's Crib; Now A Bottomless Money Hole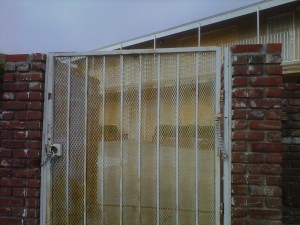 For those interested in obscure Fullerton history, Louis Valasquez lived in the Wishing Well apartments at 466 West Valencia Dr. while serving as the Mayor of Fullerton in 1979.
Those more curious about modern-day Redevelopment Agency boondoggles, may be interested to learn that this past week the Fullerton City Council voted to sell the Agency owned Wishing Well Apartments to an out of town "developer" for $100.
The Fullerton Redevelopment Agency purchased the ol' Wishing Well for $1,993,433 and paid an additional $60,930 to kick out (relocate) all the tenants that resided in the 16 unit building. On top of that the Agency is going to give the out-of-towners an additional $184,347 to "rehab" the apartments, provided the developer rents the apartments to low income tenants. Here in Orange County "low income" is 50% of the median income – which for a family of 3 is $70,890. This means that people that make around $35,445 will be living in the Brand Spanking New Wishing Well. I'll bet ya the previous tenants made less than $35,445 per year. So in reality the city kicked out the poor folks in order to replace them with richer poor folks.
Now that's not very good is it?
And if the units were so dilapidated, why didn't City Code Enforcement simply cite the landlord and require the units to be standard units?
I think I'll do a follow-up post and focus on code enforcement failures under Don Bankhead's and Dick Jones's years of "leadership."